March 22 – The European Union after Brexit – Where Europe Goes from Here – Dr. Michael Johns, Assoc. Professor of Political Science, Laurentian University.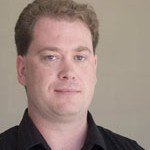 Dr. Michael Johns is an Associate professor and Chairperson of the Department of Political Science, Laurentian University. HIs research and teaching interests involve questions surrounding minority rights in the European Union. Specifically, he is interested in how European states integrate and accomodate their national minorities and intra-EU migrants and what role the European Union plays in helping to facilitate this. He also teach courses on issues that impact levels of social cohesion such as electoral systems, immigration policies and federalism. Currently he is a member of the Executive for the Centre on Canadian-Russian Relations and a member of the International Advisory Board for the Minorities at Risk (MAR) project. In 2012, he was part of the Canadian Mission to Ukraine to monitor their parliamentary elections.
The European Union After Brexit – Where Europe Goes From Here. December 31, 2020 saw the end of the messy divorce between the United
Kingdom and the European Union. This talk will evaluate the results of the
Brexit negotiation and what this means for the United Kingdom and the rest of the EU. It will also examine the current state of the EU as a whole and the
challenges it faces moving forward. Finally, the talk will conclude with a
discussion of what this new European reality means for Canada and the rest of the world.
Mar 29 – What is the "Art of Canada" ? – Erica Mogentale, Education Officer, Oakville Galleries.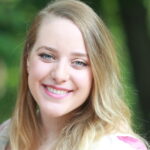 Erica
Mogentale
 is the Education Officer at Oakville Galleries. Studying art history at the University of Toronto and later obtaining an MA from the University of Manchester, 
Erica
 has studied and worked with art galleries and museums in the UK and Canada, such as the Whitworth Art Gallery, Manchester Art Gallery, the Aga Khan Museum and the McMichael Canadian Art Collection. 
Erica
 is extremely passionate about art education and strives to bring accessibility and imagination to all communities she works with.
What is the "Art of Canada" ?
This lecture will discuss the beauty, diversity and artistry of a selection of historical and fundamental works by Canadian artists, while deliberating what we mean when we say, "The Art of Canada'.
Apr 5 – The Magna Carta and the Making of the Modern World – Dr. Carolyn Harris, University of Toronto School of Continuing Studies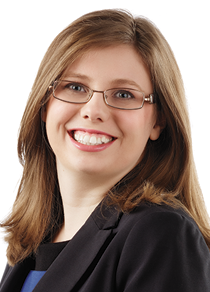 Dr

. 

Carolyn

 

Harris
is an instructor in history at the University of Toronto School of Continuing Studies. She received her Ph.D in European history from Queen's University in 2012. Her writing concerning the history of monarchy in the UK., Europe, and Canada has appeared in numerous publications including the Globe and Mail, Ottawa Citizen, Smithsonian Magazine and the BBC History Magazine, and she provides historical and royal commentary for television and radio. She is the author of 3 books: Magna Carta and Its Gifts to Canada; Queenship and Revolution in Early Modern Europe: Henrietta Maria and Marie Antoinette;  and Raising Royalty: 1000 Years of Royal Parenting. She lives in Toronto.
The Magna Carta and the Making of the Modern World 
King John affixed the royal seal to Magna Carta in 1215, becoming the first
English monarch to accept limits on his power. Unlike other medieval charters, Magna Carta remains well known to the present day as the foundation of the legal system in the English-speaking world. It also informed the development of constitutional monarchy as a system of government. The document has informed political change over the past 800 years including the English Civil Wars, the French Revolution, the American Revolution and the Canadian Charter of Rights and Freedoms.
Apr 12 – Paul Thomas Anderson – Director, Screenwriter, Producer – Adam Nayman, Author, Movie Critic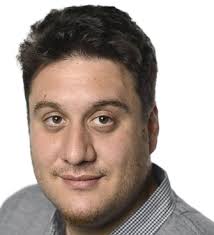 Adam Nayman has an MA in Cinema Studies from the University of Toronto. He is a contributing editor for Cinema Scope and POV. He reviews regularly for Sight and Sound, Little While Lies, and Reverse Shot and been published in The Globe and Mail, The Grid, The Walrus, The Village Voice, Elle Canada, Film Comment and Cineaste. He has programmed films (and hosted) for TIFF's Reel Talk series and The Toronto Jewish Film Society. He lectures on film at the University of Toronto and Ryerson University and hosts talks on directors and genres for the Miles Nadal Jewish Community Centre. His first book, It Doesn't Suck: Showgirls was published in 2014 by ECW Press. Adam has been a member of the Toronto Film Critics Association since 2002. He lives in Toronto with his wife and, unfortunately, their cat, Fellini.
Paul Thomas Anderson is an American film director, producer, and screenwriter. Born in Los Angeles, Anderson developed an interest in filmmaking from a young age. He made his feature-film debut with Hard Eight (1996). He found critical and commercial success with Boogie Nights (1997) and received further accolades with Magnolia (1999), an ensemble piece set in the San Fernando Valley, and Punch-Drunk Love (2002), a romantic comedy-drama film.
Anderson's 2007 film There Will Be Blood, about an oil prospector during the Southern California oil boom, achieved major critical and commercial success, and is often cited as one of the greatest films of the 2000s. This was followed by The Master (2012) and Inherent Vice (2014). Anderson's eighth film, Phantom Thread, was released in 2017. He has directed music videos for artists including Fiona Apple, Radiohead, Haim, Joanna Newsom, Aimee Mann, Jon Brion, and Michael Penn, and has also directed a documentary, Junun (2015), about the making of the album of the same name in India. More recently, he directed a short film accompanying Thom Yorke's Anima (2019), released on Netflix and in select IMAX theatres.
Apr 19 – The Secret Lives of Ian Fleming – The Man Who Created James Bond – Dr. Olivier Courteux, Lecturer, at Life Institute (Ryerson University)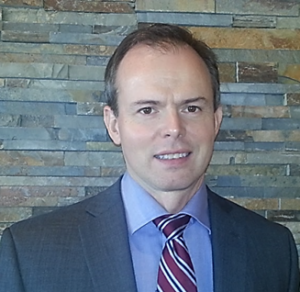 Olivier Courteaux holds a Doctorate in History from the University Paris IV-Sorbonne. He specializes in the history of 20th century international relations, with a particular emphasis on conflicts. He has taught at various institutions in Ontario including York University/Glendon College, Ryerson University and the Royal Military College in Kingston. He is currently lecturing at the Life Institute (Ryerson University). Olivier is the author of The War on Terror: Canada's Dilemma (2009), Canada between Vichy and de Gaulle, 1940-1945 (published in English in 2013 and in French in 2015) on Franco-Canadian relations during the Second World War, and Quatre Journées qui ébranlèrent le Québec on Charles de Gaulle's famous 1967 "Vive le Québec Libre", in 2017.
The Secret Lives of Ian Fleming – The Man Who Created James Bond
His name was Ian Fleming. Born in wealth, the young Ian lived a life of privilege, indulging in ski trips in Switzerland, women and fast cars. Until the outbreak of the Second World War in Europe…! Soon recruited by the Naval Intelligence Division, he rose quickly through the ranks while elaborating the most daring of plans. In 1945, he moved to Jamaica where he built a house, Goldeneye. He embraced a literary career almost by chance, releasing ten or so James Bond books, starting, in 1953, with Casino Royale. Bond "was a compound of all the secret agents and commando types I met during the war," he admitted. Mixing exotic adventures, intrigues, torture, seduction & sex, Fleming redefined the espionage genre. By the early 1960s, thanks to "double-o-seven", he had become a man of influence.
A close look at the life of the father of James Bond, who continues to fascinate millions to this day…
Apr 26 – What's New in Alzheimer's Research – Dr. Sharon Cohen, Neurologist and Dementia Clinical Researcher
​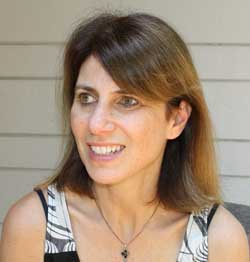 Dr. Sharon Cohen is a Canadian trained behavioural neurologist and former Speech Language Pathologist. She is an assistant professor in the University of Toronto, Division of Neurology, as well as the Graduate Department of Speech Language Pathology. She is the director of Toronto Memory Program, a community-based facility for dementia care and an active dementia research site. Dr. Cohen also
acts as consultant neurologist to the North York General Hospital Huntington's Disease Program in Toronto.
Dr. Cohen serves on the Executive Committee of the University of Toronto
Behavioural Neurology Section. Over the past 17 years, Dr. Cohen has been
committed to improving therapeutics in dementia through participation in
international dementia treatment trials.
What's New in Alzheimer's Research will focus on major developments in Alzheimer's research which are driving the field forward and creating new opportunities for both intervention and prevention. Learn about clinical trials currently available and how about each of us can play a role in ending Alzheimer's disease.