Mar. 25 – James Bartleman, 27th Lieutenant Governor of Ontario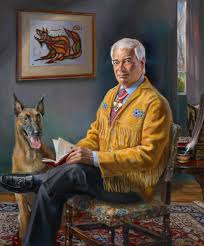 From the Backwoods of Muskoka to the Lieutenant Governor's Office at Queen's Park
James' talk will cover his early years in Muskoka, key issues he dealt with in 35 years in the foreign service, the priority he accorded to the forgotten children as lieutenant governor, and utilizing the power of the pen to write social justice novels in the past decade.
The Honourable James K. Bartleman concluded his term as the 27th Lieutenant Governor of Ontario on 5 September 2007. During his time in office, Mr. Bartleman pursued three priorities: eliminating the stigma of mental illness, supporting anti-racism initiatives, and encouraging Aboriginal young people. As Lieutenant Governor, Mr. Bartleman implemented four aboriginal literacy programs including The Club Amick Reading Program for 5,000 native children and 36 summer reading camps for 2,500 children in Ontario's north.
Preceding his appointment as Ontario's Vice-Regal Representative, Mr. Bartleman served 35 years in Canada's Foreign Service as ambassador to Cuba, Israel, NATO, and the European Union, and as high commissioner to South Africa and Australia. He was the foreign and defence policy advisor to the prime minister. Mr. Bartleman holds thirteen honorary degrees and is the recipient of a number of honours and awards, including the National Aboriginal Achievement Award 1999, the Phi Delta Kappa Educator of the Year Award 2004, and the Arthur Kroeger College Award in Ethics in Public Affairs 2007. Mr. Bartleman is an officer of the Order of Canada and a member of the Order of Ontario.
Mr. Bartleman is the author of four books of nonfiction. His novel As Long as the Rivers Flow speaks of the intergenerational effects of the residential school experience and is now being adopted in high schools. He is a former chancellor of The Ontario College of Art and Design, a former member of the Blue Ribbon Panel on the future of Medical Education in Canada, and a former visiting fellow to Laurentian University's Aboriginal Studies Program. He is honorary patron to a number of organizations and causes.
James Bartleman was born in Orillia, Ontario and grew up in Port Carling. He is a member of the Chippewas of Rama First Nation.
Apr. 1 – Dr. Mike Daley, Writer, Lecturer and Musician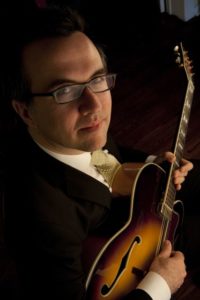 The Voices of Frank Sinatra
Dr. Mike Daley holds a Ph.D in music from York University and has taught undergraduate courses at Guelph, McMaster, Waterloo and York Universities as well as acclaimed later-life courses at York, University of Toronto, Ryerson, George Brown, Learning Unlimited in Etobicoke and Later Life Learning in Mississauga.Mike has published scholarly articles on American popular music in international journals and has been invited to speak at academic conferences from Normandy to Nashville. Mike has also toured the U.S. and Canada as a musician with Jeff Healey, the Travellers and others, and has appeared on dozens of recordings as a guitarist and singer. Presently Mike and his wife Jill are leading music-themed tours to New York, Nashville, St. John's and New Orleans.

Apr. 8 – Alan Mallory – Speaker, Author and Adventurer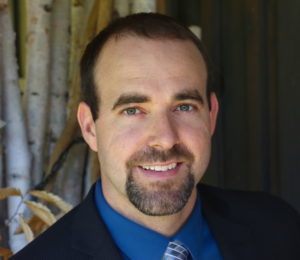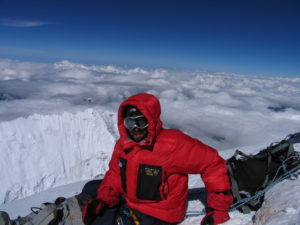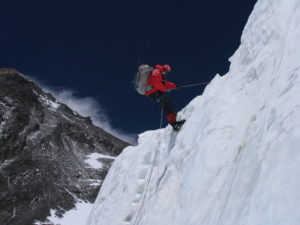 Climbing Mt. Everest
Climbing Mount Everest is considered one of mankind's greatest feats of human endurance. The exciting expedition to the top of the world's highest peak is a journey filled with unparalleled physical and mental challenges and some of the roughest, most extreme conditions imaginable. In 2008, Alan Mallory took on the challenge and set a world record when he, along with three members of his immediate family, reached the summit. The expedition challenged the mental, emotional and physical limits of their entire beings and at every stage of the ascent demanded an unwavering commitment to resilience and perseverance. There is a lot of insight to be gained about personal development and finding the spark within each of us that drives us to do the things we do and how we can use this knowledge to improve our lives and the lives of those around us. It is about a purpose- driven team that set an ambitious goal, committed to the planning and preparation, persevered with passion and achieved success. The powerful strategies and skills that contributed to this achievement, especially during the intense and at many times critical situations, can be applied to all aspects of life.
Alan is an international speaker, author and performance coach who is passionate about leadership and reaching new heights in all that we do! His unique philosophy of life revolves around empowering people and embracing an agile mentality focused on goals and results. By understanding what drives and motivates us, we are able to cultivate more innovative and effective ways of thinking and taking action. A graduate from Queen's University, Alan has worked internationally with large organizations as a professional engineer and project manager developing patents and solutions to complex challenge in the mining and metals industry.

Apr. 15 – Brian Carwana, Director, Encounter World Religions Centre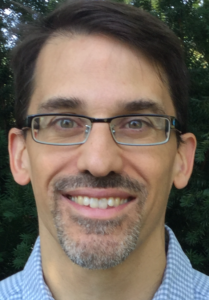 To See, To Be, To Do: The Landscape of World Religions
This ambitious talk aims to give you a sense of the overall landscape of world religions in one brief overview. Rather than reciting names and dates, we will explore the underlying logics, the unspoken assumptions that structure how religious traditions think about the world, human suffering, time and their concept of an ultimate. The world's religions are many….here we hope you will find a very useful map to understanding how they all fit.
Brian
left a business career for the much less lucrative but (to him) endlessly fascinating field of studying religions. He is the Executive Director of the Encounter World Religions Centre, which promotes religious literacy and has reached over 100,000 people through its programs. Encounter creates engagements with the people, places, practices and philosophies of religious traditions, especially through its
Discovery Week
, an exploration of 11 religions through classes and visits held every July. Brian is in the late stages of his PhD from the University of Toronto in religion and politics and also hosts the Youtube series "Religion In A Minute."

Apr. 29 – Dr. Michael Johns, Chair and Associate Professor of Political Science, Laurentian University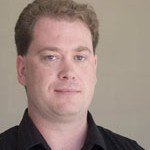 After Brexit: the UK and EU Step Into the Unknown
Dr. Michael Johns is Chair and Associate Professor of Political Science at Laurentian University in Sudbury, Ontario. His research focuses on issues of social cohesion in the European Union with particular interests in intra-EU migration and minority rights after Brexit. In 2014, he published The New Minorities of Europe: Social Cohesion in the European Union with Lexington Press; and in 2016 he co-edited The Return of the Cold War: Ukraine, the West and Russia, (Routledge) with J.L.Black. His doctorate is from the University of Maryland and he holds a MSc. in Comparative Politics from the London School of Economics.
May 6 – Dr. Charles Burton, Associate Professor, Brock University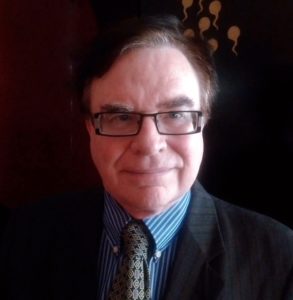 Canada/China Relations and Free Trade
Canada's political and business élite is strongly supportive of greatly enhanced economic integration with China through negotiation of a free trade agreement. Canadian public opinion is less supportive due to concerns about China's corrupt politics and business culture, and perceived lack of respect for environmental and labour regulations as well as strong objections to pervasive violation of human rights in China.
There have been concerns raised about Chinese régime operations to further China's political and economic interests in Canada through indirect provision of economic and other benefits to Canadian policymakers. Transfer of Canadian intellectual property and technologies to China is too often by espionage or other covert, coercive and corrupt means. This combined with increasing evidence of China's unfair trading and investment practices with our allies New Zealand and Australia have made Chinese state enterprises' acquisition of Canadian businesses (especially in the mining, energy and telecommunications and other infrastructure sectors) the subject of considerable controversy.
China has made enhanced economic engagement with Canada conditional on Canada ceasing to politically engage with China on human rights, and on other sensitive international issues such as China's support for North Korea and China's illegal development of military bases on islands in the South China Sea.
Ultimately the issue is whether Canada's economic integration with China to sustain and promote Canadian economic prosperity in the face of uncertainty over relations with the United States necessarily comes at too great a political cost to Canada.
Dr. Charles Burton is an Associate Professor at Brock University specializing in Comparative Politics, Government and Politics of China, Canada-China Relations and Human Rights. He served as Counsellor at the Canadian Embassy to China between 1991-1993 and 1998-2000. Prior to coming to Brock worked at the Communications Security Establishment of the Department of National Defence. He received his PhD in 1987 from the University of Toronto after studies at Cambridge University (Oriental Studies) and Fudan University (History of Ancient Chinese Thought Program, Department of Philosophy, class of '77). He was a Izaak Walton Killam Memorial Post-Doctoral Scholar in Political Science at University of Alberta, 1986-88.
He has published extensively on Chinese and North Korean affairs and Canada-China relations and has been commissioned to write reports on matters relating to Canada's relations with China for agencies of the Government of Canada. He is a frequent commentator on Chinese affairs in newspapers, radio and TV.