Oct 16 – Bruce Kidd – "My life as an Athlete Activist"
Dr. Bruce Kidd is the Ombudsperson and a Professor Emeritus at the University of Toronto.
He was the founding dean (1988-2010) of Faculty of Kinesiology and Physical Education (1998-2010).
He also served U of T as Vice President and Principal of the University of Toronto Scarborough (2014-2018), Warden of Hart House (2011-2015), Director of the School of Physical and Health Education (1991-1997), Director of Canadian Studies at University College (1986-1990), and a member of Governing Council (2016-2018).
As dean of kinesiology and physical education he integrated once separate undergraduate and
graduate degree programs with the University's co-curricular athletic and recreation programs into a
dynamic, interactive 'teaching health centre', and implemented a systematic approach to gender
equity. At the University of Toronto Scarborough, he was an ardent champion of Scarborough and the
role of UTSC as an 'anchor institution', marshalling its educational opportunities, research,
community outreach, athletics, and arts programming to meet the diverse needs of Scarborough and
the eastern GTA.
He has earned degrees from the University of Toronto (B.A., Political Economy), the University of
Chicago (A.M., Education), and York University (M.A. and Ph.D., History), and an honorary doctor of
laws from Dalhousie University.
Bruce teaches and writes about the history and political economy of Canadian and Olympic sport. He
has authored or edited 13 books and hundreds of articles, papers, lectures, plays and film and radio
scripts. The Struggle for Canadian Sport (University of Toronto Press 1996), which recaptures the
efforts of sport leaders in Canada in the period between the First and Second World War, won the
Book Prize of the North American Society for Sport History in 1997. His most recent book (co-written
with Simon Darnell and Russell Field) is The History and Politics of Sport for Development (Palgrave
Macmillan 2019). His memoir, A runner's journey, was published by University of Toronto Press in
September 2021.
Bruce has worked with numerous local, national, and international bodies to advance opportunities for
physical activity and sport. He currently serves on the Federal-Provincial-Territorial Work Group on
Women in Sport.
He has been a lifelong advocate of human rights and athletes' rights. He was the Canadian director of
the international campaign against apartheid sport, which marshalled the power of sport against the
brutal racist dictatorship of apartheid South Africa, for which he was honoured by the
Commonwealth and the United Nations. He co-chaired the national work group whose
recommendations led to the creation of the Sport Dispute Resolution of Canada. He has long been an
advocate for gender equity, sexual diversity, ethno-cultural diversity, and universal accessibility in
sports. He was an advisor to the Indian sprinter Dutee Chand in her successful effort to overturn the
2011 sex test in international sport and supports Caster Semanya's efforts to overturn the 2018 version
of that test.
He was a co-founder of Commonwealth Games Canada's International Development through Sport
Program, which conducted activities in some 22 African and Caribbean Commonwealth countries, and
served as the program's volunteer chair for many years. He initiated the University of Toronto's
partnerships with the Universities of Namibia and Zambia to strengthen teacher preparation in
physical education as preventive education about HIV/AIDS. In 2007, he coordinated the literature
reviews that shaped the structure and policies of the United Nations Office of Sport for Development
and Peace. As Chair of the Commonwealth Advisory Body on Sport from 2009 to 2013, he significantly
strengthened the Commonwealth Secretariat's commitment to sport for development. He was
founding chair of the MLSE Foundation.
His research and policy advice contributed to the development of several institutions in the Canadian
sports system, including the Athlete Assistance Program, the Sport Canada Research Initiative and the
Sport Dispute Resolution Centre of Canada. He was the chair of the advisory committee that led the
federal government to introduce the Canadian Sport Policy in 2002 and to revise the Fitness and
Amateur Sport Act, now the Physical Activity and Sport Act, in 2003. In 2016-2018, he was co-chair of
the Federal Provincial Territorial Work Group on Women in Sport, whose recommendations for an
independent mechanism to address gender-based violence in sport were accepted by Canada's sports
ministers at their recent meeting in Red Deer, Alberta and are now being implemented.
Bruce helped create and renew several important facilities in Toronto. He was the chair of the
advocacy group that successfully pushed for the creation of the Toronto Track and Field Centre
located at York University and chaired the design committee. At the University of Toronto, he played a
leading role in the creation of the Athletic and Physical Education Centre, the redevelopment of
Varsity Centre, including the rebuilt Varsity Stadium, the Pavilion and the Goldring Centre for High
Performance Sports, and the turfing of the Back Campus Playing Fields, all on the St. George campus.
He contributed to the creation of the Toronto Pan American Sports Centre at the University of
Toronto Scarborough, the remarkable legacy facility from the 2015 Pan and Parapan American
Games, and served on its board.
Bruce has been involved in the Olympic Movement throughout his life. He has participated in the
Games as an athlete (track and field, 1964), journalist (1976), contributor to the arts and culture
programs (1976 and 1988) and accredited social scientist (1988 and 2000). He was founding chair of the
Olympic Academy of Canada (1983-1993), served on the board for Toronto's 1996 and 2008 Olympic
bids and was deeply involved in planning the 2015 Pan American and Parapan American Games in
Toronto. He has served as a member of the selection committee for the IOC's Research Grant
Program and has lectured at the International Olympic Academy in Ancient Olympia, Greece. He is
an honorary member of the Canadian Olympic Committee.
As an athlete, Bruce was Commonwealth champion in the 6 miles at the 1962 Games in Perth,
Australia. Twice elected Canada's Male Athlete of the Year by Canadian Press (1961 and 1962), he is a
member of the Athletics Canada Hall of Fame, Athletics Ontario Hall of Fame, Canada's Sports Hall
of Fame, the Canadian Olympic Hall of Fame (as both an athlete and a builder), the University of
Toronto Sports Hall of Fame and the Toronto Sport Hall of Honour. In 2005, he was awarded the
Canadian Olympic Order. In 2006, he was given a Lifetime Achievement Award by the
Commonwealth Sports Awards Foundation.
In 2004, he was appointed an Officer of the Order of Canada.
My life as an Athlete Activist
As a teenage track and field superstar in the early 1960s, Bruce Kidd was twice selected Canada's Male Athlete of the Year, and was the subject of the award-winning National Film Board film, Runner. Expected to 'represent' the best of Canadian sport, he gradually began to see that far from its promise of fairness, Canadian sport discriminated against Blacks and women, LGBTIQ++, and Indigenous people, could often be abusive and was often restricted to the upper- and middle-classes. He slowly learned to use his privilege as a White, middle-class, straight male and his ready access to the media to fight for equity and justice so that everyone could enjoy the benefits and rewards of sport he had enjoyed.
In this talk, Bruce will outline the process by which he became an athlete activist and eventually a leader of the institutions he sought to change, and outline some of the battles to make sport more equitable that he has fought.
Oct 23 – Tony Doob – "Can the Criminal Justice System Control Crime?"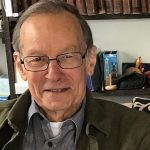 Dr, Anthony N. Doob is a Professor Emeritus of Criminology at the Centre for Criminology and Sociolegal Studies, University of Toronto. He graduated from Harvard in 1964 and received his Ph.D. (in psychology) from Stanford University in 1967. He started teaching at the University of Toronto in 1968 – first in the Department of Psychology and from 1972 onwards at the Centre of Criminology (now the Centre for Criminology &
Sociolegal Studies).
He is a fellow of the Royal Society of Canada and was named a member of the Order of
Canada in 2014. He served as Director of the Centre of Criminology from 1979 to 1989
and was one of the members of the Canadian Sentencing Commission from 1984 until
1987. He has carried out research and written on a wide range of topics related to the
youth and adult justice systems.
His current work focuses on two areas: criminal justice policy in specific areas (e.g., bail,
use of imprisonment, youth justice) and on the practice of solitary confinement in our
federal penitentiaries. In the context of the latter topic, he is a member of the
"Implementation Advisory Panel" on Canada's "Structured Intervention Units"
(Correctional Service Canada's version of solitary confinement), appointed by the
Minister of Public Safety Canada.
He co-directs the production of Criminological Highlights, an information service (available
free to anyone) summarizing policy relevant high quality criminological research that
started in 1997. It was funded largely by the Department of Justice Canada until 2022
and is now funded by the Geoffrey Hinton Criminology Research Fund. See
www.crimhighlights.ca
Can the Criminal Justice System Control Crime?
We often assume that changes in our criminal justice system can have major impacts on crime in our communities.  Using a few examples, I will discuss some of the evidence that relates to this issue. I will be suggesting that we would do better if we think of crime and our criminal justice system as providing separate challenges, each of which needs attention.
Oct 30 – Mike Daley – "George Gershwin – A Rhapsody in Blue"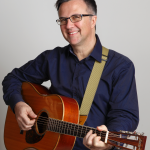 Dr. Mike Daley is a freelance popular music history lecturer around Toronto. He holds a Ph.D in musicology and has published widely on a variety of musical subjects. Mike's well-received lectures on the Beatles, Elvis, jazz, folk music and much more have gained him a strong following in the GTA. Mike also offers video lecture series on his website, mikedaleymusic.com and is currently writing a history of live music in the Yorkville coffee house district of Toronto in the 1950s and 1960s.
George Gershwin – A Rhapsody in Blue
Dr. Mike Daley presents the life and music of the great songwriter and composer George Gershwin in this entertaining and informative lecture-concert. Not only did Gershwin help to create a modern American classical idiom with "Rhapsody in Blue" and "An American in Paris," he wrote (with his brother Ira) some of the most enduring popular songs of all time, including "Summertime," "Someone To Watch Over Me" and many more. Mike will sing and play several Gershwin classics as part of the presentation.
Nov 6 – Chip Martin – "Opening Canadian Eyes About a 'Foreign' War"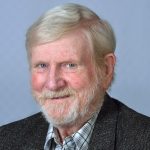 Brian "Chip" Martin was born in Toronto and raised in Richmond Hill. A graduate of the University of Western Ontario, he spent 41 years as an award-winning journalist at the London Free Press where he covered mostly the courts, politics and city hall. He was also an investigative journalist and columnist for the paper, relating the stories of crooks and characters across Southwestern Ontario. He is the author of two true crime books, several biographies and baseball histories. He is a member of two historical societies and two baseball history organizations. His latest book is his tenth and he is currently working on an eleventh.
Opening Canadian Eyes About a 'Foreign' War
This lecture is based on the book From Underground Railroad to Rebel Refuge: Canada and the
Civil War. It is bound to provide some revelations for Canadians who are unaware how deeply
involved Canada and Canadians were in the American Civil War. And despite the fact that more
than 60,000 books have been written about the Civil War, its causes, battles, characters and
legacy, few have considered how it spilled across the border into America's neighbour. A
surprising 20,000 Canadians went south to take up arms for both the Union and the Confederacy
and it has been estimated as many as 7,000 died on the battlefields or from disease. Before,
during and after the Civil War, some 40,000 Americans sought refuge in Canada, some living out
the rest of their lives here. Many of them were Black people escaping slavery, but after the war
they included former Confederate generals and officials including their president, Jefferson
Davis. Prepare to have your eyes opened with this fast-paced lecture which includes images that
may startle.
Nov 13 – David Welch – "What's Really Going on in the South China Sea ?"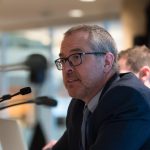 Dr. David A. Welch is University Research Chair and Professor of Political Science at the University of Waterloo, and teaches at the Balsillie School of International Affairs. His most recent book is Security: A Philosophical Investigation (Cambridge University Press, 2022). His 2005 book Painful Choices: A Theory of Foreign Policy Change (Princeton University Press) was the inaugural winner of the International Studies Association ISSS Book Award for the best book published in 2005 or 2006, and his 1993 book Justice and the Genesis of War (Cambridge University Press) was the winner of the 1994 Edgar S. Furniss Award for an Outstanding Contribution to National Security Studies. He is co-author of Understanding Global Conflict and Cooperation, 10th ed. (Pearson Longman), with Joseph S. Nye, Jr. He received his Ph.D. from Harvard University in 1990. He is currently co-editor of the Cambridge University Press journal, International Theory.
What's Really Going on in the South China Sea ?
The South China Sea is generally recognized as one of the most important bodies of water in the world politically, strategically, and economically. If you read any newspaper article on the South China Sea nowadays, you will encounter stock phrases such as, "China claims virtually the entire South China Sea." You will also encounter a narrative that insists that China is seeking to control it and is guilty of "aggression." This is all nonsense. To really understand what is happing in the South China Sea, you need to pay close attention to international law, domestic and bureaucratic politics in China, and Jane Austen's Pride and Prejudice.
Nov 20 – Ken Shonk – "Jest for the Health of it !"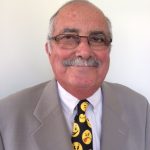 Dr. Ken Shonk
EDUCATION:
– graduated University of Western Ontario 1970
-full-time family practice until my retirement in October of 2007.
-certificate in Family Practice-1979
-Honorary Fellowship in College of Family Practice – 1993
INTERESTS:
-special interest in Pediatrics and Palliative care.
-attended seven international conferences on Laughter and Play between
1986 and 2008.
-have completed over 950 speaking engagements in the last 15 years,
including everything from one half hour talks to half-day seminars for 50 to
2000 people at a time
-concentrate on the history, physiology, biochemistry, classification,
evolution, concepts and uses of humour in medicine
-also look at the application and uses of humour in stress management,
relationships, parenting and to the aging process.
-will show how you can bring more humour into your life to make it a tad
more bearable – all of this liberally sprinkled with lousy jokes that has been
referred to as a "mirthful message" or a "chuckles checkup".
PERSONAL:
-married for 55 years to the same wonderful woman- 3 married children,
and nine grandchildren.
– past interests include basketball, hockey and slow-pitch baseball while
present interests include canoeing and camping and white-water canoeing
(couple of high arctic trips).
-Works hard to show that-
There ain't much fun in medicine but there is a lot of medicine in fun!
Jest for the Health of it
Dr. Ken Shonk believes that laughter is a universal uniter and wants to educate everyone on the importance of laughter and leading a joyful life to maintain health and well-being.
After close to 1000 speaking engagements, he has entertained diverse audiences and brought his wisdom from a 40 year medical practice to share humourous anecdotes and the science of laughter, as he challenges audiences to actively find humour in order to increase their well-being.