Feb 27 – Adam Chapnick – "Canada Across Time: Ten Events that Shaped Our National Character"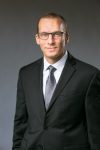 Adam Chapnick is a professor and head of the Department of Defense Studies at the Royal
Military College of Canada. He is located in Toronto, where he also serves as the deputy
director of academics at the Canadian Forces College.
He holds a BA (Honours) from Trent University, an MA in International Affairs from the
Norman Paterson School of International Affairs at Carleton University, and a PhD in History
from the University of Toronto.
He is the award-winning author or editor of eight books and over 50 academic essays and book
chapters on historical and contemporary issues in Canadian foreign relations, Canadian-
American relations, and teaching and learning.
Canada Across Time: Ten Events that Shaped Our National Character
Modern Canada is nothing like the land that was first inhabited by Indigenous peoples thousands
of years ago. This lecture will explore how significant events in the national past, from the
arrival of European settlers, through Confederation, the World Wars, the patriation of the
Constitution, and many more shaped the country that so many of us now all call home. The ten
events to be explored reveal a country that should give us reason to be proud, in spite of its imperfections.
Mar. 6 – Ron Ross – "Flying with Amelia Earhart"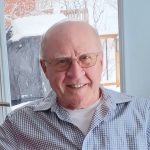 Ron Ross
Ron Ross was born and raised in Edinburgh, Scotland. After two years of mandatory National Service in the British Army, he emigrated to Canada in 1961. He spent 35 years in management with IBM Canada before retiring to run his own IT consulting company, finally retiring in 2007. He lives in Guelph with his wife of 63 years, where he spends much of his time managing a not-for-profit internet forum for soccer fans, and writing short stories and essays, many of a historical nature. He is a licensed pilot. After his lecture, he may be contacted at ronaldross@rogers.com for any follow-up questions or information.
Flying with Amelia Earhart
Amelia Earhart was a cheerful, outgoing woman, and the most famous female pilot in the world in the 1930s. She developed her interest in flying while living in Toronto during the Great War. She set multiple records in aviation, as well as being a champion of women's rights and a tireless crusader for commercial air travel. She disappeared over the Pacific Ocean in 1937 near the end of her attempt to fly around the world. Although the circumstances of her disappearance are still often the subject of debate, this presentation should provide attendees with enough information to form a considered opinion about her death.
Mar. 13 – Olivier Courteaux – "The Opium Wars: China's Imperial Twilight"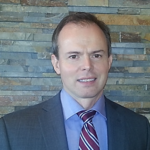 Olivier Courteaux holds a Doctorate in History from the University Paris IV-Sorbonne. He specializes in the history of 20th century international relations, with a particular emphasis on conflicts. He has taught at various institutions in Ontario including York University/Glendon College, Ryerson University and the Royal Military College in Kingston. He is currently lecturing at the Life Institute (Ryerson University). Olivier is the author of The War on Terror: Canada's Dilemma (2009), Canada between Vichy and de Gaulle, 1940-1945 (published in English in 2013 and in French in 2015) on Franco-Canadian relations during the Second World War, and Quatre Journées qui ébranlèrent le Québec on Charles de Gaulle's famous 1967 "Vive le Québec Libre", in 2017.
The Opium Wars: China's Imperial Twilight
The Opium Wars: When Great Britain and France humiliated China
In Great Britain, opponents to the British military interventions in China between 1839 and 1860, were the first to call them "opium war". Was it really about opium? Or rather to force China to open its borders to foreign trade? In China, since the 1920s, the conflicts that opposed Britain, France and China have been dubbed the "century of humiliation", a period that only ended with the victory of Mao Zedong and his communist followers in 1949. Although it has been largely forgotten in the West, the Opium Wars are central to President Xi Jinping's mission: China's "Great Renewal".
Mar. 20 – Brian Carwana – "Hinduism: Thou Art That"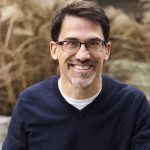 Brian Carwana
Brian is the Executive Director of Encounter World Religions. For over two decades, he has brought people to mosques, synagogues, temples and Wiccan covens while teaching classes on religious literacy and on how being conversant about diverse religious, secular and spiritual identities can help us to better understand our neighbours, colleagues and even the evening news. The highlight of his year is the Encounter's annual summer Discovery Week where participants learn about 11 different religions through classes and about 20 site visits to explore sites, observe ritual and meet community leaders.Brian has a PhD from the University of Toronto, is an Associate for the Canadian Centre of Diversity and Inclusion, and blogs about religion at his personal site at ReligionsGeek.com.
Hinduism: Thou Art That
Hinduism is the oldest of the world's major religions and almost certainly the most diverse. The diversity can overwhelm newcomers when they encounter this eclectic and colourful tradition. We will learn how this variety emerged and show the threads that tie it together while learning about the world's third largest religion.
Mar. 27 – Walter Knox – "Leonard Cohen: Lyrical Landscapes"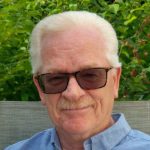 Walter Knox 
Walter Knox, a retired English literature teacher, combined his extensive educational experiences with a keen interest in Leonard Cohen's poetic talents. This led to a deeper understanding of the recurrent themes, the refreshing use of language, the spiritual foundations, and the surprising illumination of our interior lives found in the songwriter's recorded works.
Leonard Cohen's lyrics are rich with significance that seems to touch people quite deeply. This is an opportunity to deepen our appreciation of some of Cohen's songs through a closer look at the lyrics, sources of inspiration, and videos of various performances and insightful interviews. This presentation is about doors we can open to step into a Leonard Cohen song to gain a greater admiration for his remarkable achievements in song writing, his unfailing ability to illumine a wide range of human emotion and experience, and an increased respect for a Canadian singer/songwriter who has earned the devotion of innumerable fans around the world.
Apr. 3 – Peter Lang – "The Challenge of Powering a Sustainable World: Nuclear Energy"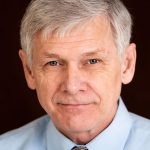 Peter Lang
Peter Lang began flying professionally 1975 at the age of19. Two years later he was based 900 km north of the Arctic Circle, in Resolute Bay, Nunavut where he flew in
support of scientific research, mining exploration, and intercommunity travel for the Inuit population.
Four years later, after a short stint with Air Canada, Peter joined the RCAF where he trained as a CF-18 fighter pilot. As an air superiority and ground attack fighter pilot, he intercepted Soviet bombers, developed tactics for attacking cruise missiles, flew sovereignty missions in the high arctic and was a squadron test pilot. In 1988 he returned to Air Canada where he has flown six different types of jet airliners on domestic and international routes to most parts of the world. His last assignment was Captain on the Boeing 777. Peter retired from Air Canada in 2016.
With memories of the difficulties of Arctic power generation still fresh, Peter founded Dunedin
Energy Systems for the purpose of finding a low emissions, reliable source of power and heat
for the remote and isolated communities of northern and arctic Canada. Dunedin Energy is
currently developing a micro-nuclear power plant that is designed and engineered to meet those needs.
The Challenge of Powering a Sustainable World: Nuclear Energy
Nuclear Energy – Clean, reliable, and yet still unloved by many. Whether fission or fusion, nuclear energy holds out the promise of unlimited clean energy, and a bounty of medical isotopes, yet it has strangely failed to meet the widespread adoption that was once considered inevitable. So, what is nuclear energy, and how does it work?