Mar 30 – Brian Carwana – Executive Director, Encounter World Religions Centre – World Religions – Islam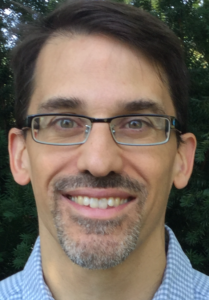 Brian left a business career for the much less lucrative but (to him) endlessly fascinating field of studying religions. He is the Executive Director of the Encounter World Religions Centre, which promotes religious literacy and has reached over 100,000 people through its programs. Encounter creates engagements with the people, places, practices and philosophies of religious traditions, especially through its Discovery Week, an exploration of 11 religions through classes and visits held every July. Brian is in the late stages of his PhD from the University of Toronto in religion and politics and also hosts the Youtube series "Religion In A Minute."
Apr. 6 – Cecil Foster – "They Call Me George" – The Untold Story of Black Train Porters and the Birth of Modern Canada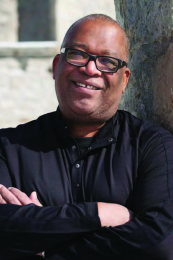 Cecil Foster is often described as a renaissance man because of his many intellectual interests. He is an author, an academic and a public intellectual. But should you ask him to describe himself he would probably explain that he is a writer who uses many genres to tell stories about the human condition and the struggles by individuals for a better world. These stories might be in the form of his acclaimed fiction or told through his journalism and media commentaries. Or they might be in his award-winning academic writing and teaching. Or they might be in general nonfiction. These stories are about hope and about social justice and freedom.
Apr. 13 – Dr. John Walsh – Assistant Professor – The Rise and Fall of Civilizations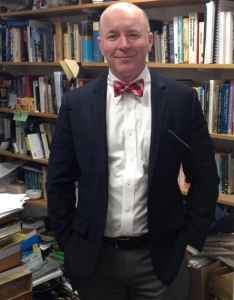 Dr John Walsh is an Assistant Professor in the School of Languages and Literatures at the University of Guelph, where he teaches in the Classical Studies program. John received his PhD from the University of Otago in New Zealand. Dr Walsh has published on diverse subjects within Classical scholarship, including peer-reviewed articles and book chapters on Hellenistic historiography and literature, the ancient economy, and Roman banking. Dr Walsh's contributions to scholarship have been published internationally and in the prestigious journals of the University of Cambridge and Harvard University. Outside of the field of Classics, Dr Walsh has also authored scholarly contributions to the fields of leadership theory and 21st century counter-insurgency doctrine. He has recently completed co-editing a book on Hellenistic propaganda in Ptolemaic Egypt, and is currently producing a graphic novel inspired by the 8th century Homeric epics. 
The Rise and Fall of Civilizations
During Christmas of 1817, Percy Shelley wrote the poem Ozymandias. Taking as his inspiration the inscription on a monument to Ramesses II, Shelley's line, "My name is Ozymandias, king of kings; Look on my works, ye Mighty, and despair!" reminds us that even the greatest rulers and empires must eventually decline. The poem resonates because history proves Shelley's sentiment correct.  This lecture will trace the rise and fall of some of the greatest ancient civilizations and speculate on what, if any, perspective these examples may shed on our times.
Apr 20 – Judith Wahl, LLB – Former Executive Director of the Advocacy Centre for the Elderly – Medical Assistance in Dying – MAID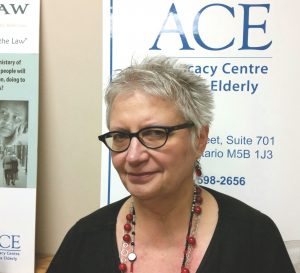 Judith Wahl is a lawyer and has recently retired as Executive Director of the Advocacy Centre for the Elderly, the first legal clinic in Canada dedicated to elder law. She has an Honours B.A. from the University of Toronto and an LL.B. from Osgoode Hall Law School. She was called to the Ontario Bar in 1979. Judith was awarded the Queen Elizabeth II Diamond Jubilee Medal (2013) for her contribution to the development of Elder Law in Canada and is also the recipient of the Ontario Bar Association Award for Distinguished Service and the Osgoode Hall Gold Key award for public service. She is continuing her work in Elder law as a consultant, researcher and speaker under the name Wahl Elderlaw.
In respect to issues about health care consent and end of life decision making, Judith has been involved in such initiatives as:
Ontario Medical Association, President's Advisory Panel on End-of-Life Care 2013-14
Law Commission of Ontario Advisory Committees on Capacity and Guardianship ( from 2013 to 2017) and on Improving End of Life Care ( 2015 to date)
Member of Hospice Palliative Care Ontario Leadership Table and Community of Practice Group on Health Care Consent and Advance Care Planning , 2010 to date
Apr. 27 – Dr. Jean Clinton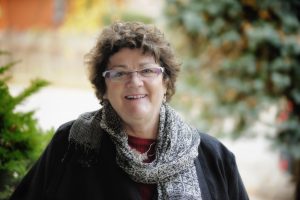 Dr. Jean Clinton is a Clinical Professor, Department of Psychiatry and Behavioural Neurosciences at McMaster, division of Child Psychiatry. She is on staff at McMaster Children's Hospital with cross appointments in Pediatrics and Family Medicine, and an Associate in the Department of Child Psychiatry, University of Toronto and Sick Children's Hospital. She is a Fellow of the Child Trauma Academy, as well as a Zero to Three Academy Fellow since 2013. She has been a consultant to children and youth mental health programs, child welfare, and primary care for over 30 years. Dr.
Clinton was appointed as an education advisor to the Premier of Ontario and the Minister of Education 2014 – 2018.
Dr. Clinton is renowned nationally and internationally as an advocate for children's issues. Her special interest lies in brain development, and the crucial role relationships and connectedness play therein. Jean champions the development of a national, comprehensive child well-being strategy including a system of early learning and care for all young children and their families. She is equally committed to ensuring that children's and youths' needs and voices are heard and respected.
The Teenage Brain under Construction
Over the past decade neuroscience has finally been able to shed light on why teenagers do the things they do! This presentation will explore what has been learned about brain development and how the environment and experience plays a key role in this development. The Rise of Mental Illness Among our Canadian Youth Risk taking, novelty seeking, and risk of substance abuse will be explored.
May 4 – Dr. Emma Allen-Vercoe – Managing Your Gut Microbial Army – and Why it's Important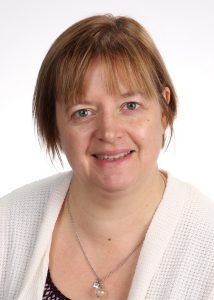 Emma obtained her BSc (Hons) in Biochemistry from the University of London, and her PhD in Molecular Microbiology through an industrial partnership with Public Health England.   Emma started her faculty career at the University of Calgary in 2005, with a Fellow-to-Faculty transition award through CAG/AstraZeneca and CIHR, to study the normal microbes of the human gut.  In particular, she was among the few that focused on trying to culture these 'unculturable' microbes in order to better understand their biology.  To do this, she developed a model gut system to emulate the conditions of the human gut and allow communities of microbes to grow together, as they do naturally.  Emma moved her lab to the University of Guelph in late 2007, and has been a recent recipient of the John Evans Leader's Fund (through the CFI) that has allowed her to develop her specialist anaerobic fermentation laboratory further. She is a University of Guelph Research Leadership Chair and a Partners in Research Biomedical Science Ambassador awardee.   In 2013, Emma co-founded NuBiyota, a research spin-off company that aims to create therapeutic ecosystems as biologic drugs, on a commercial scale.  The research enterprise for this company is also based in Guelph.  
Can we use bugs as drugs?  Fixing the gut with Microbial Ecosystem Therapeutics 
There is now abundant evidence that the microbial consortium associated with its host – its microbiome – is critically important to the health of the host.  In the gut microbiota, health is generally associated with high species diversity. When this diversity is degraded, e.g. through the use of antibiotics or the consumption of a poor diet, damage to the microbial ecosystem in the form of loss of key species may occur.  In these cases, there exists an opportunity to mitigate the damage by introducing microbial communities therapeutically. However, a major barrier to this approach is understanding how best to predict which microbial species should be used to rectify ecosystem damage.  One approach might be to introduce established probiotic species; however, the use of this relatively narrow group of organisms can be restrictive.  Another approach is to introduce an entire microbial ecosystem from healthy donor stool; however, there are inherent risks associated with 'fecal microbial transplant' (FMT) that are difficult to overcome.  A newer approach, representing a balance between therapies using probiotics and fecal transplants, is 'microbial ecosystem therapeutics'.  In this approach, gut microbial species are isolated from a healthy donor, purified, fully-characterized and preserved, and then recombined to create a defined microbial ecosystem with beneficial properties.  This approach has the benefit of both increased metabolic function relative to traditional probiotics, as well as increased safety relative to FMT, since cultured isolates can be extremely well-defined using cutting-edge tools, and ecosystems can be reproduced highly effectively.   In this talk I will discuss the utility and the practical considerations of microbial therapeutics, and the work that my lab has been doing to develop and study defined microbial ecosystems to answer fundamental questions of gut microbial ecology, as a foundation to producing microbial therapeutics for treatment of disease on a commercial scale.