LifeLong Learning Markham
Lectures for Inquiring Minds
.
To see information on our Winter 2020 Music Education Series, please scroll down.
"Anyone who stops learning is old, whether at 20 or 80.
Anyone who keeps learning is young."
-Henry Ford-
"Wisdom is not a product of schooling, but the lifelong attempt to acquire it."
-Albert Einstein-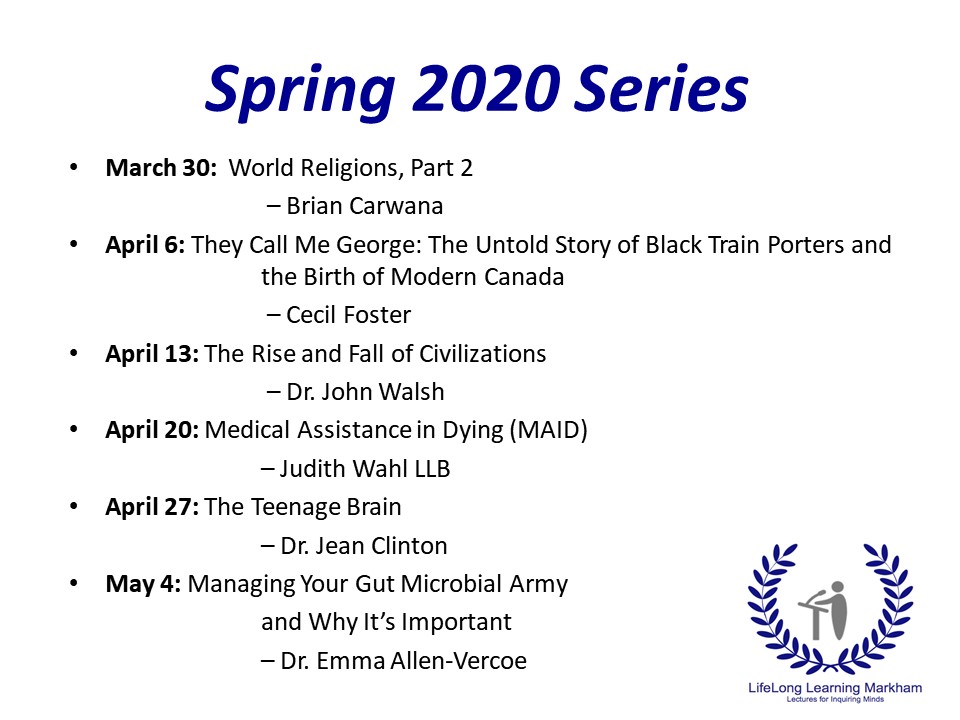 .
Unfortunately, we are now sold out of tickets for the Spring 2020 Lecture Series. However, watch for an email closer to March 30th telling you how you can watch and hear the lecture which can be livestreamed to your internet device (PC, iPad, tablet, phone etc.).
.
To see more information on our Spring 2020 Lecture Series, click HERE.
.
To get on our email list for notifications of upcoming Lecture

Series, click here.
.
"Commit yourself to lifelong learning.
The most valuable asset you'll ever have is your mind and what you put into it."
.
-Brian Tracy-
"Always walk through life as if you have something new to learn, and you will."
– Vernon Howard –
.
"Live as if you were to die tomorrow. Learn as if you were to live forever."
– Mahatma Gandhi –
Our Sponsor: