LLM Winter 2020 Music Education Series (Presentations with Performances)
Angus Glen Golf Club, 10080 Kennedy Road, Markham
Sundays:  2:00 to 4:00 PM
Series Price:  $75        Individual Event:  $35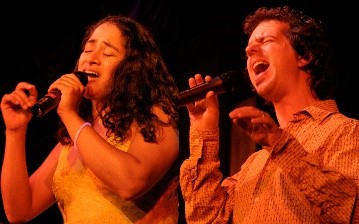 January 12:  From Bach to Bird to Brazil to the Beatles
Presenters: Dylan Bell and Suba Sankara ("Freeplay")
Using nothing but their voices, some instruments, and innovative live-looping techniques, genre-bending FreePlay takes you from the concert halls of Europe, to the jazz clubs of Manhattan, to the temples of India, and back to their native Toronto, Canada… all without leaving your seat. From Bach to Bird to Brazil to the Beatles, Dylan and Suba effortlessly cross musical boundaries, continually combining and recombining sounds to create a concert of endless variety, with the intimate delivery of two people. Imagine Simon and Garfunkel crossed with a Bach 2-part invention… or an acrobatic jazz melody combined with ancient Indian beats… or an 8-part vocal arrangement created by two singers… and you'll get a glimpse of what FreePlay has to offer. Along with their music, Dylan and Suba will demonstrate the musical techniques that connect all this music from around the world.
January 19:  America's Soul: How the Blues Changed Popular Music and the Rest of Our Lives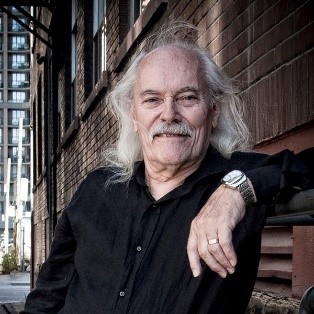 Presenter:  Richard Flohil (with Diana Braithwaite and Chris Whiteley)
From the Mississippi Delta to Memphis, Chicago, London and the rest of the world, the blues has changed the sound of almost all the popular music we hear, dance to, and watch. Richard Flohil, a one-time British immigrant to Toronto, was involved in bringing pioneering blues artists — Muddy Waters, B .B. King, Bobby Bland and more — to Canada for the first time. He tells their stories, the fascinating history of the blues and the men and women who created it – and explains how the blues has spread around the world and how it's the still beating heart of American culture.
January 26: A Century of Musical Theatre Through Song
Presenter:  Scott Christian (with Tringa Rexhepi)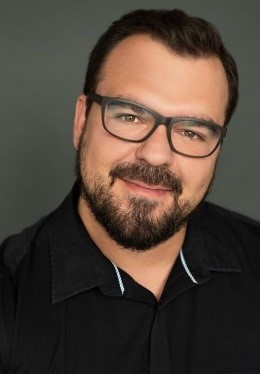 Award winning musical director and composer Scott Christian, along with theatre actress and singer-songwriter Tringa Rexhepi will take us on a century-spanning musical theatre trip through song.
This interactive presentation comprising lecture, video, live performance and audience participation, will begin with musical theatre's operetta and vaudeville roots….then move into the 40's and 50s (the "Golden Age" of musical theatre exploring classics such as The Sound of Music and others…). From there, we move into the 60s and 70s to witness the advent of the Rock Musical (eg. Hair, Jesus Christ Superstar), and then explore the advent of the mega musical (eg Phantom, Joseph, Les Miserables) that arrived in the 80s.
We finally arrive to musical theatre of today…so varied in style and the stories they tell (eg. Come From Away) and wrapping it all up in a singalong of musical theatre songs taking us back through the century and bringing us all into the fun!