Oct 5 – Ted Barris – Days of Victory; The Dutch Liberation in WWII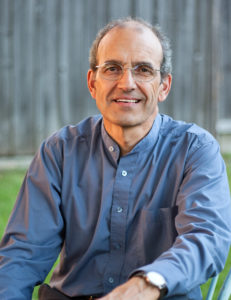 This year, 2020, the children and grandchildren of the generation of Dutch civilians who endured Nazi occupation of their country from 1940 to 1945, celebrated their liberation day – May 4, 1945. Indeed, every May 4 since then, during silent marches in every hamlet and city in the Netherlands, the Dutch continue to acknowledge the sacrifice that thousands made, in particular their "liberators," Canadian soldiers, sailors and airmen. More than 7,600 Canadians died in the nine-month campaign to liberate the Netherlands. The Dutch have never forgotten that sacrifice.
Ted Barris's Days of Victory talk/presentation offers accounts of Canadians' participation in the liberation of Holland – Operation Market Garden, the Scheldt estuary, taking the German surrender at Wageningen and the famous food drops of Operation Mana in the 1945 "Hunger Winter." While this year's pandemic erased 75th anniversary observances of Dutch liberation overseas, the stories that remain from veterans and civilians of that time can never be erased. They live on in the remembrances of those who were there.
Ted Barris is an award-winning journalist, author, and broadcaster. His writing has regularly appeared in the national press, as well as magazines as diverse as Air Force, esprit de corps and Zoomer. He has also worked as host/contributor for most CBC Radio network programs and on TV Ontario. And after 18 years teaching, he recently retired as a full-time professor of journalism at Toronto's Centennial College.
Barris is the author of 19 bestselling, non-fiction books, including a series on wartime Canada. In 2011, he was one of 19 civilians presented with the Minister of Veterans' Affairs Commendation. The citation reads: "Ted Barris has made such exemplary contributions … benefiting veterans and making manifest the principle that Canada's obligation to all who have served in the cause of Peace and Freedom, must not be forgotten."
In 2012, the Air Force Association of Canada selected Ted Barris to receive Queen Elizabeth II's Diamond Jubilee Medal, recognizing "outstanding Canadians … who continue to build this caring society and country through their service and achievements."
His 17th book, The Great Escape: A Canadian Story, won the 2014 Libris Non-Fiction Book of the Year Award (shared with astronaut Chris Hadfield).
Oct. 19 – Doug Morris – Views from the Cockpit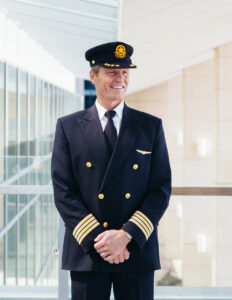 Doug Morris is an Air Canada captain flying the Boeing 787 a.k.a. the Dreamliner to destinations around the world. He has amassed nearly 25,000 hours, equivalent to driving from Toronto to Montreal and back again, daily, for seven years. He has been writing for Air Canada's inflight magazine, enRoute, for over 22 years and counting. He is a certified meteorologist and wrote three books: From the Flight Deck, Canadian Aviation Weather and Pilot Weather: From Solo the Airlines. Book number four, a sequel to From the Flight Deck, is slated for January 2021. He has been teaching weather for over 35 years and every Air Canada new hire gets to hear Doug's weather rendition. He is pursuing an on-line Master's degree in Aviation and Aerospace Management from Purdue University. He lives downtown Toronto with his wife Charlene, and has 3 adult children. He still plays hockey, golf, tennis, gets to the gym as much as possible and sails the odd time.
Smooth between the Bumps
Doug will discuss becoming a pilot, the life of an airline pilot and whether it is still a viable profession. He will touch on the constant training involved especially simulator wizardry. He likes to brag about the B787 which truly has some unique features, and this is after flying 22 years of Airbus ¾ equivalent to a Pepsi/Coke or Apple/PC comparison. He remains upbeat amongst this COVID induced severe to extreme turbulence. And yes, he can answer the number one question asked, "why the bumps?'
Oct. 26 – Dr. Anthony Davis –  Putting the Brakes on Global Warming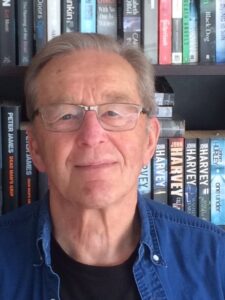 Putting the Brakes on Global Warming
Our climate is determined by the interactions between internal mechanisms (plate tectonics) and the receipt and processing of solar radiation. For most of geologic time that has conditioned a world much warmer than the current one with a larger greenhouse effect. Contemporary global warming reflects our inadvertent interference with the natural balance, mostly through the burning of fossil fuels. So far mean global temperature has increased by about 1C over the last 70 years, but climate models predict that the world will warm by as much as 5C by 2100. What impact will that have? Can we stop it happening? Can we redress the situation?
Tony Davis is an Emeritus Associate Professor in the Department of Geography, University of Toronto. He labels himself as an environmental historian. His research focussed on the reconstruction of past environments using pollen analysis. Much of this work supported archeological investigations. His passion is teaching. Since his retirement he has become very active with lifelong learning groups in Mississauga, Etobicoke and with the group at Innis College. Recently he has presented a series of lectures on climate change to Third Age Learning groups in Burlington and Guelph.
Nov. 2 – Dr. Miriam Nafte – Trophies and Talismans: The Traffic of Human Remains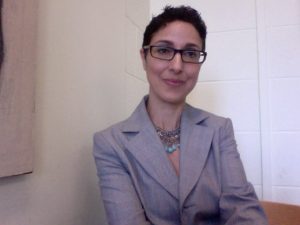 Trophies and Talismans: The Traffic of Human Remains
The use and movement of human remains are a result of large, intricate networks that span the globe, crossing boundaries within and between private, public and religious institutions. Specific laws and policies sanction the procurement of the dead, transforming them from cadavers to objects of power and valuable commodities that can be bought, traded and sold.
Many find this notion bizarre, but the circulation of dead human bodies is part of a deeply embedded tradition in contemporary Western society. Furthermore, this practice continues to impact many of our legal, social and cultural trends.
Dr. Myriam Nafte is a forensic anthropologist who continues to advise on criminal casework in the United States and Canada. She received a Specialized Honors BA in Medical Anthropology from York University, a BEd degree in Science from Brock University, and completed an MA and PhD in Physical Anthropology at McMaster University. Currently, Nafte is an instructor at McMaster University where she teaches upper level courses in Global Health, Infectious Disease, and Health and Illness Narratives. Nafte is the author of numerous articles and books including Flesh and Bone: An Introduction to Forensic Anthropology, Crime and Measurement, The Skin of Murder Victims [Editor], and the forthcoming anthology Trophies and Talismans: The Traffic of Human Remains.
For more information, or to contact Myriam directly please see: www.myriamnafte.com
Nov. 9 – Dr. Mark Berber – Finding Happiness During the COVID-19 Pandemic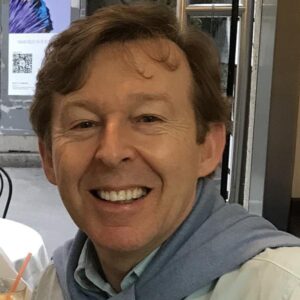 Dr. Mark Berber is a fellow of the Royal College of Physicians of Canada and a member of the Royal College of Psychiatrists of London, England. He is an assistant professor of psychiatry at both the University of Toronto and Queen's University. Dr. Berber has been a full-time psychiatrist at Markham Stouffville Hospital since 1990 when the hospital opened and continues to take an active role in the care of both inpatients and outpatients. He has a special interest in mood and anxiety disorders, schizophrenia and personality disorders and lectures frequently on these subjects to his medical colleagues. Widely published in medical journals, Dr. Berber has been a frequent guest on both television and radio. Dr. Berber's audio program "Creating Inner Calm" was a national best seller and his publication "Psychotherapy, a Cognitive Approach" continues to be a valuable resource for both patients and therapists
Nov. 16 – Marta O'Brien; Architecture – Now I Get It! Understanding the Elements of Architecture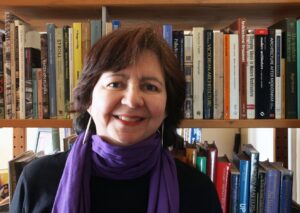 Marta O'Brien has been an architectural historian for 25 years. She earned
her architecture degree with honours from Ryerson University, and Masters
degree in environmental studies from York University. Marta develops and
teaches many architectural history courses for the University of Toronto's
School of Continuing Studies. Through her own company, Citywalks, Marta
presents tours and illustrated lectures for historical societies, seniors'
learning organizations, libraries, and others.

"Architecture – Now I Get It! Understanding the Elements of Architecture"
Architecture is everywhere; it affects our daily experience of a street, a
neighbourhood, and a city — often subconsciously. In addition, we see
many more buildings than we will ever enter or use. How important is it
for us to like such buildings? Building can be a source of pleasure. They
can positively affect our experience of a place and raise our spirits.
Conversely, a building can make us feel uneasy or even intimidated.

This stimulating talk will help you really see the architecture around
you, and facilitate your understanding of why you feel as you do observing
a building. Architectural historian Marta O'Brien will reveal the
components of a building's exterior, including ornament, materials,
colour, and proportion. We'll see how the use of these elements has
changed over the centuries, and consider some of the ideological and
technical reasons for the changes.