Oct 16, 2017
Speaker – Iain Scott – One of Canada's Leading Experts on Opera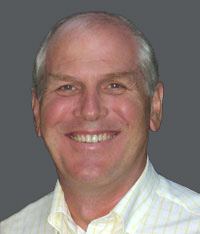 Topic – "The Myths and Legends in Opera"
"OPERA WITHOUT FEAR  – EVERYTHING YOU NEED TO KNOW ABOUT OPERA – in less than an hour!"
Why is Opera, the most complex, extravagant and complete of all the arts, growing so fast in popularity?
Perhaps because, for many, it tends to be "a late onset disease" – of particular interest to people who have retired, and now, at last, have the time and money to explore new cultural experiences.
To understand and appreciate any great work of art needs time, work, exposure and a little gentle guidance.
Iain will explore the essential ingredients that lead to a deeper appreciation of this most rewarding of all art forms. You may be surprised – and possibly even converted!

Iain Scott is one of the most popular opera educators in Canada. He teaches at the University of Toronto, York University, Ryerson University and George Brown College, as well as numerous community organizations. He was a star on the "Texaco Opera Quiz" from the Metropolitan Opera in New York for 8 years and for 25 years was a regular guest on the CBC's "Saturday Afternoon at the Opera". After a career as a business executive (in Shell, Deloitte and Mercer) he left the business world over a decade ago to pursue his passion – teaching people how to appreciate opera and also taking them to the great opera houses of the world – through his company OPERA IS. (The IS stands for "Iain Scott", as you will have guessed.) He lectures extensively, both locally and throughout North America, each fall and winter … and leads opera tours throughout Europe and South America each spring and summer.
Learn more at his website  www.opera-is.com
Oct 23, 2017
Speaker – Dr. Mick Bhatia, Professor of Biochemistry and Biomedical Sciences, McMaster University, Director McMaster Cancer and Stem Cell Biology Research Institute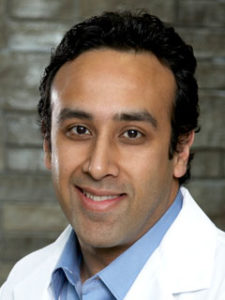 Mick Bhatia is a recognized leader in Canada in the field of human hematopoietic stem cell biology and pluripotent stem cells (both embryonic and reprogrammed adult forms). Dr. Bhatia has made several important advancements in human stem cell research, particularly related to blood forming stem cells.
Although stem cells can serve as sources for cellular and organ replacement in tissue damaged by trauma or genetic influences, and for disease intervention, programs focus on human cancer and using human stem cells to understand how cancer begins and how treatment may be revolutionized based on this new knowledge.
Bhatia's research program sets out to understand the molecular mechanisms which orchestrate somatic and pluripotent human stem cell development, and how adult differentiated cells such as skin can be reset-reprogrammed to acquire other stem cell fates. His laboratory has two themes of interest: Human pluripotent and hematopoietic stem cells. Although each is unique, there is complementary overlap to allow for an enhanced understanding of the overall nature of novel human stem cell populations and the basis of human cell fate decisions and cellular programming, and how these may relate to rare cancer initiating cells in the human.
He has his PhD in Human Biology and Nutritional Sciences from the University of Guelph and a B.Sc. (Honours) in Molecular Biology from McMaster University.
Oct 30, 2017
Speaker – James Lockyer,  Lawyer,  Lockyer Campbell Posner, Founding Director of the Association in Defence of the Wrongly Convicted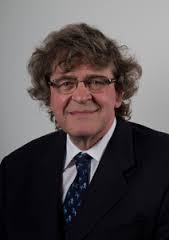 Topic – "Too Many Wrongful Convictions"
James Lockyer is a partner in the Toronto office of Lockyer Campbell Posner.  He obtained his LLB at the University of Nottingham in 1971 and is a member of the Bar in England.  Between 1972 and 1977, he was an Assistant Professor of Law at, first, McGill University and then the University of Windsor.  In 1977 he was called to the Ontario Bar and began to practice criminal law.  He has been a criminal lawyer for 37 years.   Since 1992, the majority of his practice has involved unravelling wrongful convictions. 
Mr. Lockyer is a founding director of the Association in Defence of the Wrongly Convicted (AIDWYC), a Canada-wide organization that advocates for the wrongly convicted.  In that capacity, he has been involved in several high profile wrongful conviction cases including those of Guy Paul Morin (1995), David Milgaard (1997), Steven Truscott (2007), William Mullins-Johnson (2008),Tammy Marquardt (2011), Leighton Hay (2014), John Salmon (2015) and Maria Shepherd (2016).
He has received six honorary doctorates from the Law Society of Upper Canada and five Canadian Universities. In 2001, he received the G. Arthur Martin Criminal Justice Medal from the Criminal Lawyers' Association.  In 2005, he received the John Howard Society's Award for Distinguished Humanitarian Service. In 2012, he received the Award for Justice (Advocates Society).
Nov 6, 2017
Speaker – Prof. Sergei Plekhanov – York University, Department of Political Science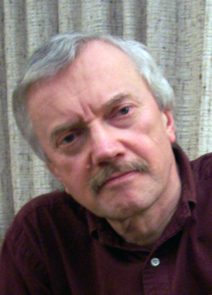 Topic – "Russia 1917-2017: Existential Struggles, Historic Transformations"
In the century since 1917, Russia has experienced crises, catastrophes and transformations on a scale unprecedented in its history. In 1917, the collapse of the Russian state amidst World War I triggered off a revolution and a civil war which continued for 5 years, taking 13 million lives and devastating the economy. From this carnage emerged a new Russian state, the Soviet Union, characterized by extraordinary concentration of power in the hands of Communist Party leader Josef Stalin. In 1941-45, the Soviets fought for their very survival as a nation, beating back the Nazi invasion at the cost of 27 million lives and enormous economic losses. In the four decades of the Cold War, the threat of a nuclear war and the arms race with the West forced the Soviets to divert huge resources to military needs, which sapped the country's productive potential. In 1991, the Communists were overthrown, the Soviet Union collapsed, and Russia embarked on transition to capitalism. The economic and social costs of the transition were prohibitive, but Russia did manage to recover from the crisis, to regain political stability, and to return to the rank of a major world power. Even though the Russians continue to face major challenges, they have come a long way from the 1990s when the country's problems seemed insurmountable. What are the sources of Russia's capacity for survival and renewal in extreme circumstances? In the ongoing global disorder, is Russia a force for stability or chaos?
Prof. Sergei Plekhanov was born in Moscow, Russia. Holds B.A. and M.A. in International Relations from Moscow State Institute of International Relations and a Ph.D. in History from Institute for the Study of the USA and Canada, Academy of Sciences of the USSR. From 1988 to 1993 – Deputy Director of the Institute for the Study of the USA and Canada. Dr. Plekhanov has taught as Visiting Professor at the University of California, Irvine, and Occidental College (Los Angeles), and served as Soviet Affairs Consultant with CBS News (1989-1991). Since his arrival in Canada in 1993, he has been a frequent commentator on Russian and East European affairs for Canadian TV and radio networks and print media. He has consulted Canadian and US governments on Russian affairs and testified at hearings at the Parliament of Canada and US Congress
Prof. Plekhanov has published widely on issues of post-communist transformations in Russia, Russian foreign policy, US-Russian relations, and American politics. He is serving as Secretary of the Canadian Pugwash Group, an NGO advocating nuclear non-proliferation and disarmament.
Nov 13, 2017
Speaker – Katharine Barber, Author and Humorist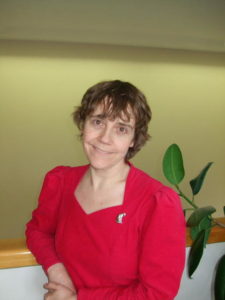 Topic – "Why is the English Language so Wacky?"
A fun-filled and light-hearted but informative look at the weirdness of the English language and how it got to be the way it is. Includes things you never suspected about husbands, ptarmigan, porcelain, and much more. Laughs guaranteed…even when you find out why "guarantee" has such an odd spelling.

Known as "Canada's Word Lady", author and humorist Katherine Barber supervised the publication of two editions of the Canadian Oxford Dictionary and many other smaller dictionaries and has appeared regularly on radio and TV. She is recognized as one of the foremost authorities on Canadian English and known to legions of fans for her knack for making word histories lively and entertaining. Her books Six Words You Never Knew Had Something to do With Pigs, a captivating romp through the history of the English language, and Only in Canada You Say, were Canadian bestsellers.
Nov 20, 2017
Speaker – Steve Paikin, Host of TVO's "The Agenda"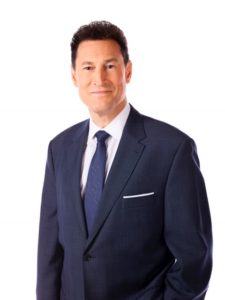 Topic – "Fighting the Good Fight – Alternative Facts"
In this time of information silos, echo chambers, social media sharing without fact checking, and well then there is that guy and his group down south how can someone know what to believe any more?  Steve Paikin, award winning host of TVO's flagship current affairs program "The Agenda with Steve Paikin" will be joining the Life Long Learning Society to share how he uses his 30 years of experience in journalism to find the "Truth in a World of Alternative Facts".
Steve Paikin is the host of TVO's flagship current affairs program, The Agenda with Steve Paikin, the gold standard for in depth of analysis and thoughtful debate in Canadian media. In more than 30 years in the business, Steve has built a sterling reputation as an eminently fair journalist who has moderated federal and Ontario election debates. Earlier in his career, Steve worked at CBC News as an anchor and correspondent, a reporter for the Hamilton Spectator and CHFI radio, as well as radio and television stations in Boston. Steve has authored seven books including his latest, Bill Davis: Nation Builder, and Not So Bland After All, has produced several feature-length documentaries, and reported from two different war zones. In October 2013, Steve became an educational ambassador beginning a five year term as Chancellor of Laurentian University in Sudbury, where he received an Honorary Doctorate of Letters. Steve also has honorary degrees from Victoria University at the University of Toronto, McMaster University in Hamilton, and an honorary diploma from Humber College. In December of 2013, Steve was made an Officer of the Order of Canada for his contributions as a journalist who engages, informs and educates viewers on a broad range of public policy issues, and was invested into the Order of Ontario in 2014. Steve was born in Hamilton, Ontario and lives in Toronto.