Oct 7 – Dr. Myriam Nafte, Instructor, McMaster University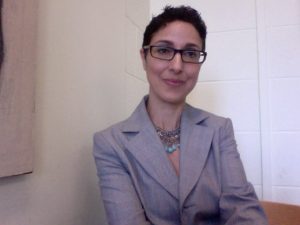 As a forensic anthropologist, Myriam Nafte is an active advisor and consultant for criminal casework across North America. She received a Specialized Honours BA in Medical Anthropology from York University, a BEd degree in Science from Brock University, and completed an MA and PhD in Physical Anthropology at McMaster University. Currently, Nafte is an instructor at McMaster University where she teaches upper level courses in health and illness. She continues to research the use of human remains as material culture, documenting their transition from cadaver to objects of
power, identity and capital. Nafte is the author of numerous articles and books including Flesh and Bone: An Introduction to Forensic Anthropology, Crime and Measurement: Methods in Forensic Investigation, The Skin of Murder Victims: Fingerprints and Other Evidence, and the forthcoming Trophies and Talismans: The Traffic of Human Remains.
Forensics in Crime Solving
Forensic investigation is a largely misunderstood field. The work of civilian scientists versus police is governed by areas of specialty that are quite distinct from one another.
In this lecture, I define the evolving field of police forensics with an overview of the protocols governing crime scenes, warrants, security, and the processing of physical evidence. Much of my research and training has been in the identification of human remains in various forms of trauma and/or decomposition. Due to the nature of the physical evidence I process, it has been my experience to work alongside both police and forensic scientists as part of a team. Along with the important procedures, I will
discuss some of the most challenging cases of my career.
Please note: Some of the images are graphic and reflect past casework. The sole purpose of using these images is for teaching only. They are not posted on websites or shared through social media and/or text messages.
Oct. 21 – Tom Vassos – Lecturer, Author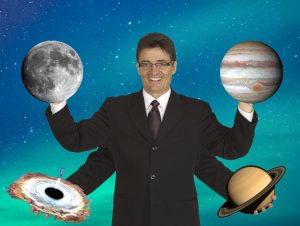 The Inspiring Universe Experience – A Tour of the Universe
This is a rare opportunity to explore space beyond our world. Tom Vassos, author of the book The Ultimate Guided Tour of the Universe will use award-winning and awe-inspiring photographs and videos about the universe, to take us on a scenic tour of planets, stars, galaxies, nebulae, and black holes. He will give us a glimpse of life on the International Space Station and its brilliant perspective of planet Earth. Finally, he will explore the most bizarre and extreme things in the universe. You will find the presentation to be part educational, part humorous and part insightful – but mostly moving and inspiring!
In addition to his role as an Author, and a long successful career in the IT industry, Tom is a Contributing Member of Astronomers Without Borders, and a Member of the Royal Astronomical Society of Canada. He is the Founder of Cosmologists Without Borders and seen frequently as a guest expert on CTV, Global News, CBC and MSN.
Oct 28 – Dave Patterson – Lecturer, Author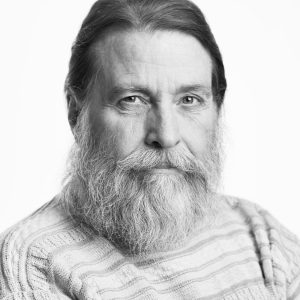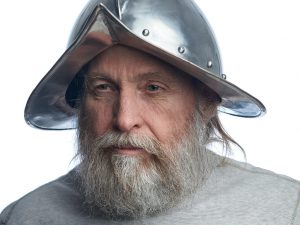 Dispelling the Myths of 1492 :
Discover the Extraordinary Number of Native Indian Gifts to the World:
Dave Patterson's subject is 'Dispelling the Myths of 1492'. He inspires by retelling actual histories, so the audience realizes that all European settlers and Indians were peers and co-equals – but then people forgot.
These real-life events are compelling: Europeans who did not bathe, had poor health, disease & poor diet; Western Hemisphere healthy and eating well; the first true democracy; a 700-year-old transportation system with 225,000 kilometers of roadway; gifts of 75% of our world's foods; the genesis of women's rights; 1000+ pyramids; they had large populations and the land was taken already; bigger cities than Europe; our concepts of freedom and liberty – there's hundreds of these well-documented accounts.
Because little of this may be on your radar, you are able to look at your own day today, and recognize the extraordinary number of Indian gifts to the world. We love our way of life, so 'the1492guy's listeners and readers are challenged to go out and transform some worldviews and attitudes. They feel better and more guilt-free. The audience members can then experience their own personal truth and reconciliation.
Nov. 11 – Dr. Olivier Courteaux – Lecturer, Author, Professor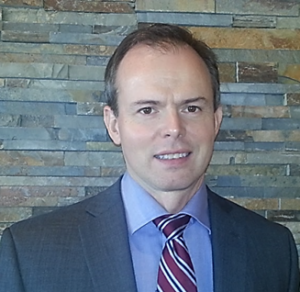 The Secret History of World War II
When it comes to the Second World War, it is tempting to focus on military events – the Battles of Stalingrad or El-Alamein, D-Day in Normandy or the liberation of Paris. As important as they are, those events are only the tip of the iceberg. Incredible conspiracies, plots and deceptions, not to mention bluffing the enemies, played a decisive role. As the world commemorated the 75th anniversary of D-Day and the associated masterpiece of deception, "Operation Bodyguard", earlier this year, it seemed only fitting to explore some of those extraordinary episodes, together with the fascinating world of spies and double agents who made them possible.
Dr. Olivier Courteaux received his B.A. in history, M.A. in war and conflict studies and Ph.D. in contemporary international relations from the University of Paris-Sorbonne. He has lectured at various Canadian universities, including Ryerson and the Royal Military College of Canada. He is the author of The War on Terror: the Canadian Dilemma (2009), Canada Between Vichy and Free France, 1940-1945 (2013) and Quatre Journées qui ébranlèrent le Québec on Charles de Gaulle's famous 1967 "Vive le Québec Libre" (2017). His latest book, The Empress Eugenie at Suez, 1869: France and Egypt during the Second Empire is scheduled for release in 2019.
Nov. 18 – Ted Barris, Lecturer, Author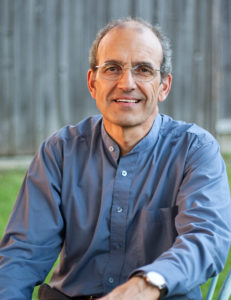 Rush To Danger: Medics in the Line of Fire – by Ted Barris
Historian Ted Barris once asked his father Alex Barris, "What did you do in the War?" What the WWII Army medic told his son is the thrust of Barris's latest literary journey.
Not only has Ted retraced his father's wartime experience, in his new book, but he has also drawn from his library of interviews and research of military medical personnel – stretcher bearers, medics, nurses, surgeons, orderlies, dentists, and ambulance drivers – to show stories of those who chose go to where wounded soldiers lay – to rush to danger!
Not a comprehensive history of military medicine, Rush to Danger offers a powerful anecdotal account of how the science of saving lives in battle evolved, where breakthroughs occurred, who proved to be the heroes in these roles, and how such acts of courage played out in individual lives and in military history as a whole. And Barris's canvas encompasses not just WWII (in which his father served as medic), but goes as far back as the U.S. Civil War, the 1885 North West Resistance, through the Boer War, the Great War, both World Wars, Korea and the 21st century wars in Afghanistan and Iraq.
Not a soldier, but the soldier's storyteller, not a veteran, but recognized by vets as keeper of the flame, Ted Barris has published 18 non-fiction books, half of them wartime histories. For 40 years he has worked as a broadcaster on electronic media in Canada and the U.S. He taught journalism at Toronto's Centennial College for 18 years. His book The Great Escape: A Canadian Story won the 2014 Libris Award, as Best Non-Fiction Book in Canada. And his last book Dam Busters: Canadian Airmen in the Secret Raid Against Nazi Germany won the 2018 RCAF Association NORAD Trophy.
Ted Barris is an award-winning journalist, author, and broadcaster. For more than 40 years, his writing has regularly appeared in the national press – Globe and Mail, National Post, as well as magazines as diverse as Legion, Air Force, esprit de corps,Quill and Quire, and Zoomer. He has also worked as host/contributor for most CBC Radio network programs and on TV Ontario. He is a full-time professor of journalism and broadcasting at Toronto's Centennial College.
Barris is the author of 18 bestselling non-fiction books, including a series on wartime Canada: Juno: Canadians at D-Day, June 6, 1944 … Days of Victory: Canadians Remember 1939-1945 … Behind the Glory: Canada's Role in the Allied Air War …Deadlock in Korea: Canadians at War, 1950-1953 … Victory at Vimy: Canada Comes of Age, April 9-12, 1917 … Breaking the Silence: Veterans' Untold Stories from the Great War to Afghanistan. In June 2014, The Great Escape: A Canadian Story won the 2014 Libris Non-Fiction Book of the Year Award (shared with astronaut Chris Hadfield).
Nov. 25 – Dr. Aileen Burford-Mason, Immunologist, Cell Biologist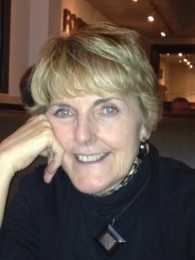 Aileen Burford-Mason, PhD, is a biochemist, immunologist and cell biologist and a widely recognized expert in the field of vitamins and their appropriate use in health maintenance, healthy aging and the prevention and treatment of disease. Respected for her balanced and scientifically-based approach, Aileen is known for her ability to take the latest findings in diet and supplement research and translate them into practical evidence-based guidelines for both lay audiences and health professionals.
Aileen graduated from University College, Dublin, Ireland and received a PhD in immunology in the UK. She is formerly an Assistant Professor in the Department of Pathology Faculty of Medicine, University of Toronto, and Director of a Cancer Research Laboratory at the Toronto General Hospital. Her many research papers have been published in leading medical and scientific journals and cover such diverse medical and scientific areas as immunology, pathology, gastroenterology, cancer, AIDS, microbiology, and nutrition.
Aileen regularly gives talks to the public and to doctors and other health professionals at universities across Canada. She has a busy private practice where she specializes in personalized supplement and diet regimes. She teaches a popular continuing medical education course for medical doctors and other health care practitioners on the use of diet and nutritional supplements in clinical practice.
A go-to person for radio, TV and the print journalists, Aileen is in regular demand for media commentary on the latest research and controversies in the field of dietary supplements. Media work includes CBC TV, CTV News, Global TV, CHUM FM, Canada AM, breakfast TV, City TV, Chatelaine, Zoomer magazine, Best Health, CBC Ideas, Classical 96.3 FM and CFRB.
The Healthy Brain – How to make sure your brain lasts a lifetime
The brain is a complex, hard-working organ. It is also a very hungry organ, using nutrients at ten times the rate of any other organ. If it's to function well, it needs careful feeding. The food needs of the brain include glucose as well as the vitamins, minerals, essential fats and amino acids.  These are the raw materials needed to maintain the brain's structural integrity and to create the chemistry that controls mood, memory, focus and concentration. This talk will describe the type of diets and supplements that help build healthy brains and maintain them into old age.