Oct. 17 – Daniel Aonso – "The Myths and Legends of Woodstock"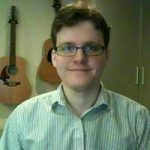 Daniel Aonso received his BFA from York University in 2015, focusing on Classical Piano. He has also taught piano, guitar, drums, saxophone, music theory, and music history to students since 2012. As part of Circles Enrichment, Daniel has given talks on popular music, with topics such as: Frank Sinatra, Big Band Jazz, The Beatles, Folk Music, The Music of Canada, and The Music of Hollywood. As well as having a passion for Rock music, Daniel's academic interests are focused around music for film, television, and video games.
The Myths and Legends of Woodstock – 
The Legendary festival that still resonates throughout all music
today. See the likes of The Band, Johnny Winter, Joe Cocker, Credence Clearwater Revival, and of course
the legend himself, Jimi Hendrix."
Oct. 24 – Dr. Michael Arntfield – "Cold Cases and Forensic Genealogy: The End of Whodunnits ?"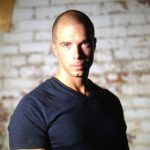 Dr.

Michael

 

Arntfield
 is a professor and criminologist at Western University where he founded the Cold Case Society, an unsolved crimes think tank that pairs students with subject matter experts. He is also the author of the new book, 
How to Solve a Cold Case
, along with over a dozen other titles. He currently appears as an expert on crime and policing in television series airing on several networks, has previously served as a visiting professor in the United States and Australia, and routinely provides training for police services and forensic associations around the globe.
Cold Cases & Forensic Genealogy: The End of Whodunits?  –  Since the National DNA Data Bank went online a quarter century ago, detective work has relied on a largely unchanged system that requires DNA samples from crime scenes to be matched to samples taken from convicted offenders. But recent advances in forensic genealogy, or "genomics", have revolutionized the investigation of cases where a DNA match has proven elusive using the legacy technology, and have shown that cases once deemed unsolvable can finally be resolved. From unsolved murders to unidentified remains, in this talk we will learn about the evolution of forensic DNA technology and dive into some of the most interesting cases where killers and victims alike have been identified sometimes decades later through their family trees.
Oct 31 – Dr. Tim Sayle – "NATO: The Alliance that has shaped international security for over 70 years"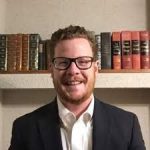 Dr. Timothy Andrews Sayle is an Assistant Professor of History and Director of the International Relations Program at the University of Toronto. He is the author of Enduring Alliance: A History of NATO and the Postwar Global Order (Cornell, 2019). He has co-edited two volumes: with Jeffrey A. Engel, Hal Brands, and William Inboden The Last Card: Inside George W. Bush's Decision to Surge in Iraq (Cornell, 2019); and with Susan Colbourn, The Nuclear North: Histories of Canada in the Atomic Age (University of British Columbia Press, 2020). His research on NATO, Canadian-American relations, and intelligence issues has been published in Canadian Military History, Cold War History, Intelligence & National Security, International Journal, International History Review, Historical Journal, International Politics, The Journal of Strategic Studies, and in several edited books.
Professor Sayle is a Senior Fellow of the Bill Graham Centre for Contemporary International History, an affiliate of the Centre for the Study of the United States, and an associate of the Center for Presidential History at Southern Methodist University. He is a Fellow of Trinity College and alumnus of Massey College.
NATO: The Alliance that has shaped international security for over 70 years – NATO's fundamental goal was to prevent
the world from falling back into general war. So far it has been successful. But how did NATO's leaders fear war might come? And why, in 2022, are those fears rekindled?
Nov. 7 – Dr. Myra Hird – "The Problem with Microplastics"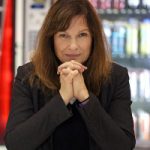 Dr. Myra J. Hird, D.Phil. (Oxford), FRSC, is a Full Professor in the School of Environmental Studies at Queen's University and a distinguished interdisciplinary scholar with an international reputation for her multifaceted, collaborative investigations into science studies and environmental issues. Hird represented Canada at the G7 Microplastics Paris meeting (2019) and earned the Queen's Excellence in Research Prize (2015). She has earned over $11 million in external research funding and has published 11 books and over 80 articles and book chapters on a diversity of topics relating to science studies. Canada's Waste Flows (McGill-Queen's University Press, 2021) critically explores Canada's waste crisis and particularly the role of ongoing settler colonialism in creating and maintaining this crisis. Her latest book, A Public Sociology of Waste (2022, Bristol University Press) explores waste as a crisis in global democracy. Dr. Hird is the Director of Waste Flow, an interdisciplinary research project focused on waste as a global scientific-technical and socio-ethical issue. Through her critically acclaimed books and articles, collaborations and public engagement activities, Hird explores how social sciences and humanities may engage with scientific knowledge to better respond to a wide range of global issues, including waste. Dr. Hird is regularly featured on the media outlets such as the CBC's The National, the BBC, Canadian Geographic and CTV news. 
The Problem with Microplastics
–
Wicked problems are difficult to solve because their multi-dimensional complexity means that solutions are often contradictory; solving one aspect of a wicked problem may well open up a different problem or problems.  Plastics waste, as this presentation will show, is a wicked problem that presses us to confront the environmental, political, economic, symbolic and cultural dimensions of contemporary global society. Even if we drastically reduce our consumption (itself a contradiction in capitalist growth economies), we are left with a profound (in its scale and toxicity) waste legacy that will endure for an unknown number of future generations.
This presentation will address the health and environmental problems that (micro)plastics create, and how we might resolve the wicked problems they create.
Nov. 14 – Ted Barris – "Battle of the Atlantic"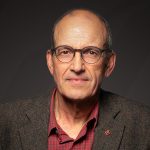 Ted Barris is an award-winning journalist, author, and broadcaster. His writing has regularly appeared in the national press, as well as magazines as diverse as Air Force, esprit de corps and Zoomer. He has also worked as host/contributor for most CBC Radio network programs, PBS in the U.S. and on TV Ontario. And after 18 years teaching, he recently retired as a full-time professor of journalism at Toronto's Centennial College.
Barris is the author of 19 bestselling, non-fiction books, including a series on wartime Canada: Juno: Canadians at D-Day, June 6, 1944 … Days of Victory: Canadians Remember 1939-1945 … Behind the Glory: Canada's Role in the Allied Air War … Deadlock in Korea: Canadians at War, 1950-1953 … Victory at Vimy: Canada Comes of Age, April 9-12, 1917 … Breaking the Silence: Veterans' Untold Stories from the Great War to Afghanistan.
His writing has also been published in such anthologies as The Canadian Encyclopedia … Total Hockey: The Official NHL Encyclopedia … A History of Maple Leaf Gardens … and a volume of learned papers presented to the Canada-Korea Conference at the U of T.
Barris's remaining books are: Rodeo Cowboys … Spirit of the West … Positive Power (Story of the Edmonton Oilers) … Playing Overtime (A Celebration of Oldtimers' Hockey) … Carved in Granite (125 Years of Granite Club History) …  Making Music (Profiles from a Century of Canadian Music) co-authored with his father Alex Barris … and Fire Canoe, a Mark Twain-like retelling of Canada's 19th century steamboat history.
In 2011, he was one of 19 civilians presented with the Minister of Veterans' Affairs Commendation. The citation reads: "Ted Barris has made such exemplary contributions … benefiting veterans and making manifest the principle that Canada's obligation to all who have served in the cause of Peace and Freedom, must not be forgotten."
Battle of the Atlantic: Gauntlet to Victory – In the 20th century's greatest war, one battlefield held the key to victory or defeat – the North Atlantic. It took 2,074 days and nights to determine its outcome, but the Battle of the Atlantic proved the turning point of the Second World War.
For five and a half years, German surface warships and submarines attempted to destroy Allied transatlantic convoys, mostly escorted by Royal Canadian Navy destroyers and corvettes, as well as aircraft of the Royal Canadian Air Force. Throwing deadly U-boat 'wolf packs' in the paths of Merchant Navy convoys, the German Kriegsmarine nearly strangled this vital life-line to a beleaguered Great Britain.
In 1939, Canada's navy went to war with exactly 13 warships and about 3,500 sailors. During the desperate Atlantic crossings, the RCN grew to 400 fighting ships and over 100,000 men and women in uniform. By V-E Day in 1945, it had become the 4th largest navy in the world. The Battle of the Atlantic proved to be Canada's longest continuous military engagement of the war. The story of Canada's naval awakening in the bloody battle to get convoys to Britain, is a Canadian wartime saga for the ages.
Nov 21 – Omar El Akkad – "Home as Memory, Home as Witness; Perspectives of a Canadian Journalist from Iraq and Afghanistan"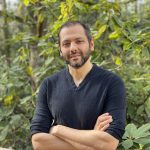 Omar El Akkad is an author and journalist. He was born in Egypt, grew up in Qatar, moved to Canada as a teenager and now lives in the United States. The start of his journalism career coincided with the start of the war on terror, and over the following decade he reported from Afghanistan, Guantanamo Bay and many other locations around the world. His work earned a National Newspaper Award for Investigative Journalism and the Goff Penny Award for young journalists. His fiction and non-fiction writing has appeared in The New York Times, The Guardian, Le Monde, Guernica, GQ and many other newspapers and magazines. His debut novel, American War, is an international bestseller and has been translated into thirteen languages. It won the Pacific Northwest Booksellers' Award, the Oregon Book Award for fiction, the Kobo Emerging Writer Prize and has been nominated for more than ten other awards. It was listed as one of the best books of the year by The New York Times, Washington Post, GQ, NPR, Esquire and was selected by the BBC as one of 100 novels that changed our world. His new novel, What Strange Paradise, was released in July, 2021 and won the Giller Prize and the Pacific Northwest Booksellers' Award. It was also named a best book of the year by the New York Times, the Washington Post,  NPR and several other publications.
Home as Memory, Home as Witness; Perspectives of a Canadian Journalist from Iraq and Afghanistan – Omar will present a lecture on some of his journalistic and personal experiences – from the NATO invasion of Afghanistan to the aftermath of the Arab Spring – that helped shape his first novel, American War and his second novel, What Strange Paradise which won the 2021 Giller Prize.