March 7 – Dr. Fiona Rawle – "Combatting Science Misinformation"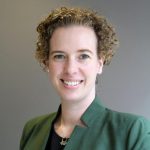 Fiona Rawle has a Ph.D in Pathology and Molecular Medicine and is the Associate Dean, Undergraduate, at the University of Toronto Mississauga, and a Professor, Teaching Stream, in the Dept. of Biology. Her research focuses on public communication of science, combatting science misinformation, and  the science of learning. She has received numerous awards focused on teaching, including the University of Toronto's President's Teaching Award. Dr. Rawle is also the acting Chair of the University of Toronto's TIDE group (Toronto Initiative for Diversity & Excellence), through which she gives lectures and workshops on bias, equity, diversity, and inclusion.
 Combatting Science Misinformation – It's important that we all stay up to date on science and health breakthroughs. News about science is all around us, but how can you decipher real vs sensationalized vs fake science news? In this session, Dr. Rawle will take you on a journey exploring some of the most egregious examples of fake science news, and give you tools you can use to identify news you can trust.
March 14 – Dr. Michael Johns – "China: Geo-Political Superpower, Demographic Time Bomb"

Dr. Michael Johns is a Visiting Professor in the Department of Politics at York University and an Instructor in Geo-Politics, Trade and Development at Georgian College. He was an Associate Professor of Political Science at Laurentian University. He has also held the positions of Vice Dean of Arts, Chair of the Department of Political Science, Acting Chair of the Department of Marketing and Management at Laurentian University and Honourary Visiting Research Fellow at Cardiff University. 
He received his PhD from the University of Maryland and holds a Master's degree of Arts in Government and Politics from Maryland and a Master's degree of Science from the London School of Economics in Comparative Politics. At the University of Maryland, Dr. Johns was the project co-ordinator of the Minorities of Risk (MAR) dataset and later served on the MAR International Advisory Board. Dr. Johns has taught courses on International Relations, Comparative Politics, European and American Politics as well as Federalism and Electoral Systems. 
His research focusses on the role the European Union plays in the promotion and protection of minority and migrant rights. In 2014 he published his book, The New Minorities in Europe: Social Cohesion in the European Union (Lexington Press) and has co-edited four books on issues surrounding International Relations, with particular emphasis on Russia. His most recent publication is on the crisis in Catalonia in the European Yearbook on Minority Issues.
Dr. Johns was an instructor for the Ontario Citizens Assembly on Electoral Reform and in 2019 completed his second
deployment to Ukraine to monitor the parliamentary election in the contested Donetsk region as part of the Canadian Civilian Reserve.
China: Geo-Political Superpower, Demographic Time Bomb – For the past 40 years we have seen the rise of China as a superpower. With its ability to influence politics, trade, and culture it has carved out a role in the world as the next world power in waiting. China's growth as a military and economic threat to the west has come with increased scrutiny and criticism. Incidents such as the arrest and detention of the "Two Michael's" fully illustrate the tensions between China and Canada and others. While expanding its influence globally, China faces numerous challenges at home, including changing demographics which will help determine its future. This talk will examine China's rise to its current powerful global role, the challenges it faces moving forward and what the immediate future looks like for the country. 
March 21 – Dr. Robin Saunders – The ABCs of Blockchain and Cryptocurrency: A layman's guide to understanding the basics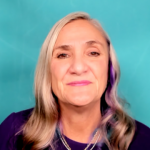 Dr. Robin B. Saunders, PhD is the director of the graduate programs in Communications and Information Management and Digital Marketing at Bay Path University. She also teaches in the Cyber Security Program at Norwich University. Robin is an accomplished educator and entrepreneur with more than 30 years of teaching experience.
She has been recognized as a national speaker on Digital Media & Education, Cybersecurity, Artificial Intelligence, Cryptocurrency and Converging Technologies & their Consequences. 
Technology education is her passion!
 She has developed websites CyberSafeSenior.com and DearRobin.com, to provide helpful information for seniors and babyboomers who are interested in staying safe and secure online, as well as her website Facultytoolkit.com which provides online educators with tools for success!
 Robin is also an author who specializes in writing and creating digital interactive books to teach cybersecurity to digitally challenged populations. Her book "Cybersecurity for the Digitally Challenged" has been downloaded over 10,000 times.  Her GrannieGeek series of book has been adopted by school systems to teach basic cyber security concepts to children.
 In her spare time, Robin trains and competes in Triathlon as a member of the sponsored Wyn Racing triathlon team.
The ABCs of Blockchain and Cryptocurrency: A layman's guide to understanding the basics –
Have you heard of Bitcoin?
The cryptocurrency market is one of the most exciting and lucrative markets to invest in. It's also one of the most misunderstood. That's why I have created this webinar for beginners and experts alike, so you can learn what it is all about. The basics of blockchain and cryptocurrency are explained in plain English. I will explain everything from how it works to what it means to be a blockchain developer or an investor in cryptocurrencies like Bitcoin, Ethereum, Litecoin, Ripple and more. 
You don't need any technical knowledge or experience with finance or economics – just a willingness to learn something new! 
March 28 – Francesco Pagliaro (direct from Rome !)- A Unique Painter Who Changed the History of Art: Michelangelo Merisi from Caravaggio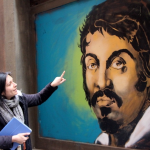 Francesca Pagliaro is a licensed tour guide in her city of Rome. She has an Art History degree and specializes in Italian Renaissance Art. She has been offering a variety of tours of the 'eternal city' since 2008. During the pandemic, she has turned her enthusiasm and passion to creating memorable, virtual tours that make you feel as if you are there in Rome with her, rather than in a classroom or a lecture hall.
A Unique Painter Who Changed the History of Art: Michelangelo Merisi from Caravaggio –
A genius, a rebel, a unique painter who changed the history of art: Michelangelo Merisi da Caravaggio! He was best known as simply CARAVAGGIO. His adventurous life, full of sensational events and his revolutionary style made him an undisputed leading figure of Italian art. He came to Rome in 1597/98 in search of fame and died at the young age of forty: in exile, banished by the Pope after committing murder. You will see the Caravaggio works that are still exhibited in the three magnificent churches for which they were originally painted. Francesca will reveal the secrets of his realism and unique skill, the light breaking through his dark backgrounds, a light that shocked his contemporaries.
By using Google Earth, Francesca will bring us to different sites, enter churches and discover the adventurous life of the James Dean of art! Prepare your glass of wine (or coffee mug) and enjoy the story, the history and the art!
April 4 – Professor Janice Neil – How the World of Journalists and Their Craft is Changing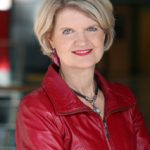 Janice Neil is a journalist and academic who has worked across Canada and in Europe. She has been teaching podcasting, broadcast news and professional practices to undergraduate and graduate students in the School of Journalism at "X" (Ryerson) University since 2007 (and earlier, at Carleton University). She's an academic leader serving as department chair (2016-2021) and associate chair (2014-2016). Her journalism career includes working as the senior producer of CBC Radio 1's Metro Morning in Toronto, TVOntario's Studio 2, in Ottawa, a reporter for CBC in London (UK), Toronto and Regina, and, as Editor-in-Chief of J-Source.ca. She's an active board member on J-Schools Canada and the National Newsmedia Council.
How the World of Journalists and Their Craft is Changing –
The coronavirus pandemic has reawakened the public to the importance of facts, a renewed awareness of the importance of what we expect from journalists: reporting, producing and disseminating reliable information. While digital technology, such as social media, has made it easier than ever to keep people connected and informed, those same advancements have taken a toll on traditional news media. Professor Janice Neil will discuss how journalists and
journalism is struggling to maintain the trust of the audiences they should be serving.
April 11 – Adam Chapnick – The United Nations: Blessing, Burden or Both ?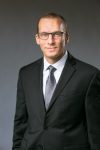 Adam Chapnick is a professor of defence studies at the Royal Military College of Canada (RMC).  He is located in Toronto, where he also serves as the deputy director of education at the Canadian Forces College.

He holds a BA (Honours) from Trent University, an MA in International Affairs from the Norman Paterson School of International Affairs at Carleton University, and a PhD in History from the University of Toronto. 

He is the award-winning author or editor of eight books and over 50 academic essays and book chapters on historical and contemporary issues in Canadian foreign relations, Canadian-American relations, and teaching and learning. 

He is also a regular commentator in the public realm. In addition to publishing a regular blog through his website, his commentaries have been featured in The Toronto Star, The Globe and Mail, The National Post, The Ottawa Citizen, The Calgary Herald, The Conversation Canada, and The Hill Times. He has appeared as a foreign policy expert on Global News, CTV News, CBC News, The Agenda with Steve Paikin, and CBC radio, and has testified as an expert witness before The Standing Senate Committee on National Security and Defence.
The United Nations: Blessing, Burden or Both ?
The United Nations is one of the most criticized institutions the world has ever seen. Nonetheless, whenever we face an international crisis, we inevitably expect the UN to respond. Are our expectations fair? What is the UN's real purpose? And what role does and should the organization play in Canada's foreign policy? This lecture will examine the history of the United Nations and its contribution to the modern world with a special emphasis on the implications for Canada and Canadians.