LifeLong Learning Markham
Lectures for Inquiring Minds
Anyone who stops learning is old, whether at 20 or 80.
Anyone
who keeps learning is young.
-Henry Ford-
Celebrating Canada's 150th Birthday!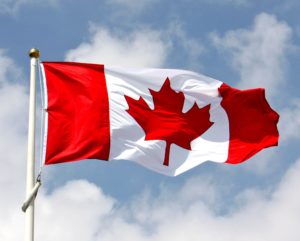 We are once again sold out !
If you want to be on the waitlist – and haven't told us – email us using the "Contact Us" tab.
For those who were able to purchase tickets, we are looking forward to seeing you at our first lecture on Oct 16th.
Here is the Fall lineup:
Oct 16th   "The Myths and Legends in Opera" – Iain Scott –

One of Canada's Leading Experts on Opera 
Oct 23rd  "Stem Cells" – Dr. Mick Bhatia –

Professor, Biochemistry and Biomedical Sciences, McMaster University, Director, McMaster Cancer and Stem Cell Biology Research Institute
Oct 30th  "Too Many Wrongful Convictions" – James Lockyer – Lawyer,  Lockyer Campbell Posner, Founding Director of the Association in Defence of the Wrongly Convicted
Nov  6th  "Russia 1917-2017: Existential Struggles, Historic Transformations" – Prof. Sergei Plekhanov – York University, Department of Political Science
Nov 13th  "Why the English Language is so Wacky" – Katharine Barber, Author and Humorist  
Nov 20th  "Fighting the Good Fight – Alternative Facts" – Steve Paikin, Host of TVO's "The Agenda"
For more information on the Fall lineup, click HERE
To get on our email list for notifications of upcoming Lecture Series, click here.
Commit yourself to lifelong learning.
The most valuable asset you'll ever have is your mind and what you put into it.
-Brian Tracy-
Our Sponsor: